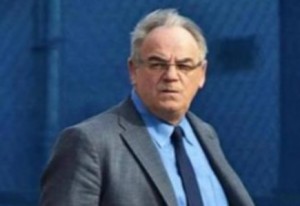 The Eremian brothers have crept back into the per head news world as accusations fly regarding their brother-in-law, Democratic Representative John F. Tierney's knowledge of their offshore sportsbook activities.
For over 10 years, Robert Eremian was a successful bookie in Boston, with little problems with the law. After hearing about the move of a few others to the offshore island of Antigua in the West Indies, Robert moved his wife and family in 1996 and started Sports Off Shore price per head shop soon afterward.
Robert's sister, Patrice and her husband, Rep Tierney, visited Eremian and his family several times over the next few years. Patrice was also managing a bank account and filing Robert's taxes, supposedly having no idea of how her brother was making that much money.
Patrice did eventually plead guilty and served a month in jail after being convicted in 2010 for helping her other brother Robert falsify tax returns.
Robert's brother, Daniel was sentenced to 3 years in prison on Thursday and U.S. District Court Judge Patti B. Saris ordered him to forfeit nearly $8 million in proceeds from Sports Offshore, the former online gambling empire he ran with his fugitive brother.
On Thursday, Daniel told reporters, "Tierney is the biggest liar in the world," Eremian said. "He knew everything that was going on in my family for years. He sat with bookies at Fenway Park."
Robert Eremian currently at large charged with 442 counts of racketeering, illegal gambling, and money laundering, has already had a run in before, and was allowed to return to Antigua to continue running S.O.S.
Robert was paying taxes, every month, and in 2009 alone remitted over $600,000. The feds had been watching him and his per head shop for years, so one wonders if his charges stem from the fact that the Federal government was just looking for bonuses in a sagging market.
There seems to be a lot of cash trading hands of late as another high profile case in New York made a deal in exchange for forking over a hefty amount. Charles Cicalo, 49 of Staten Island, was facing up to 25 years in prison and pleaded guilty to first-degree promoting gambling and agreed to forfeit over $1.3 million in unlawful profits and financial gains.
With little jail time, many per head bookies might see this as a convenient way out of a sticky situation, while district attorneys will be applauded for filling up the cookie jar little by little.