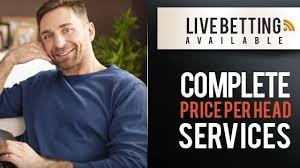 We have evaluated our competition for differences in offerings and we knew we would find quite possibly cheaper services, but also sportsbook services that are not up to par. In fact we have stood by our pricing as to ensure an understanding of the quality of our products.
The fact that we are now partnering with some of the competition so that they may offer Live Betting to their customers is a sign that we are the best and our pricing is a representation of that quality. The majority of sportsbooks and per head services for the North American market are now partnered with us.
One of our competitors that we contacted took 6 days to reply to a contact form that was filled out online. In that reply they stated that a senior sales rep would get back to us, but they in fact never did, and it has now been 2 weeks since their response.
IDSca.com has a strict policy for the customer service staff; all emails must be replied to immediately. A delay of minutes could be the end of a relationship with that customer. We also offer a live chat, or internal message server so that our customers can contact us anonymously through their website, either directly person to person in live chat, or as an email message to their clients or the customer service department.
Because of our messaging options, none of our customers have to use an external messenger such as Skype or Google Chat, in which the contents of all correspondence would be available to anyone in the outside company, and in turn could be used by external sources.
Our experience in this business goes back 60 years, long before computers, the internet and sportsbook software, back to a roomful of telephones, scraps of paper, and a chalk board, back to the code words known all too well now in online sportsbook.
Because of this personal experience, just like the Gold Sheet, we are pros at what we do, and know exactly what our customers need and want.
Go ahead and try the competition. In one week at IDSca.com you'll love us so much you won't go back.