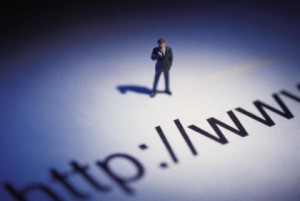 Pay per head sites have recently been linked to Mob families in the United States, and one wonders how many price per head sportsbooks and bookmakers are actually part of organized crime.
John and Joseph Mastronardo were known all over Philadelphia and the surrounding states but even though their business grossed millions of dollars a year in the 80's and 90's, the Mastronardos never paid up the 'street tax' to the Philly Mob, as much as they were pushed.
Both brothers served short jail stints after a 2006 state investigation into sports bets they took through a pay per head website. They each pleaded guilty to misdemeanors, and also agreed to forfeit $2.7 million authorities had seized.
4 years later Joseph 'Joe Vito' Mastronardo and his brother were charged once again with running an extensive sports-gambling ring. Because of Joe's declining health, he was put in the medical facility at the Montgomery County Correctional Facility, instead of the house arrest he was hoping for.
Someone connected to Mastronardo through other bookies using pay per head websites was one Tim Donaghy, a former and since disgraced NBA referee. Donaghy used his inside knowledge of games to tip off large scale bettors in exchange for football picks.
After 5 years, Donaghy is now back in the news after winning a $1.3 million lawsuit against the company that published his memoir.
One very famous mobster turned rat, Henry Hill gained notoriety when portrayed in the movie The Goodfellas by Martin Scorsese. His 'rigging' of Boston College games in the 1978-1979 season was one of the most infamous instances of the Mob infiltrating sports gambling.
Hill convinced the players to shave off points so the right side would cover the spread.
More recently, 13 alleged mobsters were arrested for running a large scale New Jersey pay per head sports betting ring.
While the case is based around the usual mob moneymaking ways such as the  bookmaking, loan-sharking, and cargo theft, according to New Jersey U.S. Attorney Paul J. Fishman, "the new wrinkle here is the use of offshore sites and the Internet for processing bets."
Apparently Mr. Fishman hasn't been keeping up with price per head sportsbook news lately.
Although the Mob is sometimes involved in these pay per head websites, for the most part sports gambling continues to thrive without their influence, and one day the Mob will be done for all together.