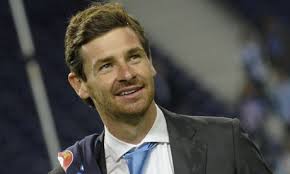 Andre Villas-Boas, Tottenham boss, said that Gareth Bale – a huge favourite with pay per head services all over the world – is not for sale and he believes that it was wrong for Carlo Ancelotti to go public with his desire to sign the player.
Pay per head services saw that the saga with Bale dominated the summer headlines, and even though Villas-Boas insists that a move is not imminent, he was forced to answer questions again about the Welshman's future after his side was defeated by Monaco 5-2 in a friendly match.
The 24-year-old did not participate in that match due to injury, but pay per head services learned that Real are eager to wrap up a possible world-record contract for Bale before the season begins, and earlier in the week Ancelotti said that talks were underway.
"These rumours of an imminent transfer are not true. The only thing we have communicated with Real Madrid is that he is our player and he is not for sale.
"Gareth is a guy I really like. We are talking with Real Madrid because there is respect between the two clubs following the transfer last season of Luka Modric.
"We are building a great team for next season. We envisage the future with Gareth. But we know that in football anything is possible."
And price per head services that follow the Spurs know very well what a great addition Bale is to the squad, and why he doesn't want to let him go.
When he was if he thought that Ancelotti was wrong, Villas-Boas said: "I think so, in my opinion.
"Carlo is a person I appreciate a lot and we have great respect for each other, but bearing in mind this situation they have decided to make it public.
Contact us today and let us explain exactly how pay per head services work.
"Normally in situations like this it is scrutinised by the Football Association with lots of care and attention. We have seen lots of people speak about a player that is not theirs and we are due some respect."