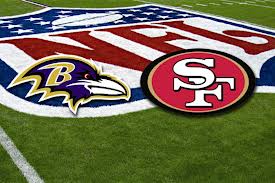 Pay per head sportsbooks are busy putting up all of the Super Bowl props for the upcoming big game of the San Francisco 49ers versus the Baltimore Ravens.
Here we have a brief glimpse at some of the props available for Super Bowl XLVII.
One of the more popular of the Super Bowl props at price per head sites is player to be named the Most Valuable Player of the game.
Player to be named 2013 MVP of the Super Bowl
101
Aldon Smith
 +2500
102
Anquan Boldin
 +1500
103
Bernard Pierce
 +3500
104
Colin Kaepernick
 +150
105
Delanie Walker
 +5500
106
Dennis Pitta
 +3500
107
Ed Reed
 +2500
108
Frank Gore
 +500
109
Joe Flacco
 +200
110
Lamichael James
 +3500
111
Michael Crabtree
 +1200
112
Navarro Bowman
 +3000
113
Patrick Willis
 +3000
114
Ray Lewis
 +650
115
Ray Rice
 +800
116
Randy Moss
 +4500
117
Terrell Suggs
 +3000
118
Torrey Smith
 +1800
119
Vernon Davis
 +1800
120
The Field (any other player)
 +800
Along with the MVP Props, the following will also be offered at pay per head sites:
Warm up props
Quarters
Halves
Baltimore Props
San Francisco Props
Team Comparison Props
Scoring Props
Contest Props
Quarterbacks Props
Running Back Props
Receivers and Tight End Props
Defensive Players Props
Kicker Props
Various total Props
Various Comparison Props
Field Goal Props
Touchdown Props
Quarterbacks Joe Flacco and Colin Kaepernick will have a large selection of props available and will appear in several prop sections such as MVP, Scoring, Contests, and of course Quarterback Props.
Will pay per head sites have any trouble with the Maryland branch of the feds remains to be seen, but local pay per head bookies are encouraged to keep their eyes and ears peeled for any odd activity.
Of course there are so many props available, everyone is sure to find they one they want.
The first scoring play of the game will be:
| | | | |
| --- | --- | --- | --- |
| 2191 |  Ravens field goal | | |
| 2192 |  Ravens safety | | |
| 2193 |  Ravens touchdown pass | | |
| 2194 |  Ravens touchdown run | | |
| 2195 |  Any other Ravens touchdown | | |
| 2196 |  49ers field goal | | |
| 2197 |  49ers safety | | |
| 2198 |  49ers touchdown pass | | |
| 2199 |  49ers touchdown run | | |
| 2200 |  Any other 49ers touchdown | | |