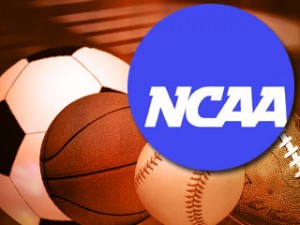 Pay per head sportsbooks have seen that the Jerry Sandusky trial has been a heart wrenching ordeal for many involved, but now that the former assistant coach has been convicted of sexually abusing 10 boys over 15 years, the NCAA has weighed in with its decision.
NCAA president Mark Emmert said Penn State football scholarships would be reduced to 15 from 25 and all team wins would be vacated from 1998-2011. The school will also pay a $60 million sanction.
Now some pay per head sportsbooks have cried foul over the swift decision made by Emmert, with the support of the Board of Directors.
Are the sins of Sandusky and head coach Joe Paterno (who knowingly covered up the abuse) the reason that innocent football players must now suffer?
Well, it is not fair for the students who have worked to earn a spot in what was a top scoring school with price per head sites, but, what can be done. So sorry you picked the wrong program?
It is the responsibility of the school to have the right people in place, and by having Paterno and Sandusky, Penn State administrators failed.
Former athletic director Tim Curley and former vice president Gary Schultz still face criminal trials for their roles. Former President Graham Spanier is still not out of the woods yet either.
Some out there have said that Penn State should pay the 10 boys from the football profits. What about that $60 million? Maybe that should be divvied up amongst them.
By vacating the wins, Paterno is no longer the sports' all-time winningest coach in history. That title now goes to Eddie Robinson, who coached for 57 years at Grambling University and won over 408 games in his tenure. Also, Bobby Bowden with 377 victories ranks as top coach with most wins.
Luckily, current and incoming football players will be allowed to transfer from the school without penalty, which many are likely to do, and can you blame them?
Hopefully the NCAA decision will change the way that some schools have placed their football department into the "super elite that can't be touched" position, and bring them back to where the rest of us are.