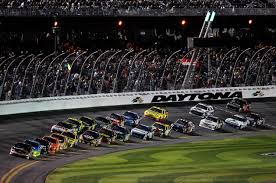 The Daytona 500 is right around the corner, and pay per head sportsbooks believe that there are five drivers who have big possibilities of coming out on top:
The last time that the world-famous Dale Earnhardt Jr. won this race was in 2004. On Thursday, the runner ended in fifth place in the first qualifying race.
The odds aren't on the side of Jimmie Johnson. Daytona 500 didn't have a repeated winner since 1994-95, when Sterling Marlin did it, and in 55 years it only happened on three occasions. Also, last week Johnson was struggling, but he continues to be who he is.
After a horrible 2013, last week Denny Hamlin was dominating. Last Saturday he won the Sprint Unlimited All-Star race, as well as the second qualifying race.
In 2012, Matt Kenseth had his second win in the Daytona 500, and last year the driver was leading with 86 laps, which were the most, before his Toyota's engine exploded with 51 remaining laps. On Thursday night, he won the first one of the twin races to qualify.
And here are the ones who might not do as well:
Many experts believe that the chances of Kyle Busch leading are very decent ones. However, even a tiny error could come at a very heavy price. At Daytona, Busch has an average finish that is not better than 18th place.
Austin Dillon, pole-sitter and rookie, is the one behind the wheel of the No. 3, which wasn't in a Sprint Cup race since the end of the Daytona 500 in 2001, when Dale Earnhardt suffered an accident that ended up being fatal. However, there were only 9 pole winners who were able to win the race – in 2000, Dale Jarrett won.
Jeff Gordon already won 3 Daytona 500s, and has four NASCAR championships to this name. However, now the driver is 42-years-old, and 2005 was the last time that he won. And Gordon ended with an average of 26.5 the last four times that he started at Daytona.
In 2012, when she was a rookie, Danica Patrick was the winner of the Daytona 500 pole, and pay per head sportsbooks know that the driver can make very quick turns. However, when there's traffic, she's set back. And this race won't fall short when it comes to traffic.
Then there's Tony Stewart, who's back in action after having suffered very serious injuries. Due to this, his season of 2013 was held up, and he still didn't appear to be in top form on the speedway.