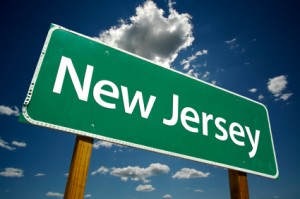 The NCAA, Major League Baseball, the National Basketball Association, the National Football League, and the National Hockey League have joined forces; to sue the state of New Jersey over pay per head sportsbooks plans.
The pro sports leagues and the NCAA are challenging that fact that New Jersey Governor wants to add sports live betting in the casinos.
Legalizing sports betting at casinos and racetracks as something that the people of the state voted for, and Governor Chris Christie signed it into law back in January.
The action was not a surprise to the state lawmakers in favor.
"We invited the lawsuit so that we can get this resolved in court as soon as possible so New Jersey residents can bet on sports just like anyone can go to Las Vegas and do it," New Jersey State Senator Raymond Lesniak told WCBS 880′s Monica Miller.
The argument is that allowing the price per head live sports betting would violate federal law and threaten the integrity of the sports.
There are no professional teams in Nevada, where live sports betting is legal. Betting is not allowed on the Universities in Nevada, but betting is allowed on all other NCAA Division I teams.
 "Our casinos and our racetracks are really hurting and sports betting will bring in hundreds of millions of dollars of revenues and increase tourism," Lesniak said.
"During the Final Four weekend and Super Bowl week, Las Vegas is packed and Atlantic City is a ghost town," Lesniak said.
Price per head sportsbooks offer lines on all professional sports and NCAA football and basketball, and many pay per head agents use these services from New Jersey. By allowing bettors access to live sports betting at the casinos, the way could be paved for a revised federal law.
The move overall will be a win for the state of New Jersey, generating needed revenues and employment for the state. The casinos can have the sports and the tracks can have the slots.
Most people already know the lines on the sports, and the newspapers even put a line out everyday for baseball and such. It's time. It's time.