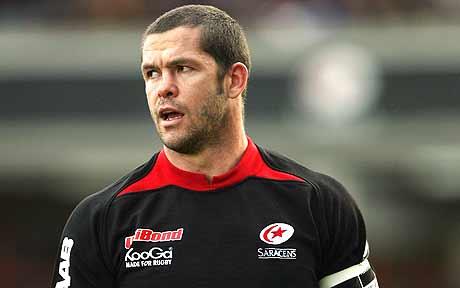 Pay per head sportsbooks dealing with rugby learned that Andy Farrell rubbished the claim made by Jim Telfer, former Scotland coach, that the England squad are "too arrogant".
Farrell, England backs coach, said that his players laughed off the comments made by Telfer, which he believes are a move made to fire up Scotland before their RBS Six Nations opener on Saturday at Twickenham – a game which will be closely watched by pay per head sportsbooks everywhere.
Telfer did reserve praise for the England coaching staff and Farrell, but said that players like Ben Youngs,  Chris Ashton, Manu Tuilagi, and Danny Care,  are "very impressionable".
"I definitely don't recognise anything he has said," Farrell said.
"People say this every year about the English anyway. It has stuck now. That is why we take it tongue-in-cheek. We know exactly what we are about.
"A couple of the lads have seen it and they are all taking the mick out of each other. They think it's quite funny about those who have been mentioned. There are a few jokes flying around the place."
Pay per head sportsbooks found out that Telfer criticised the England squad, saying they are not as good as they think they are following the famous victory over New Zealand at the start of December.
"They are too arrogant, too pretentious and too condescending to realise they have a problem," he told the Daily Mail.
Price per head services know that in 30 years, Scotland did not win at Twickenham, and Farrell believes that Telfer made the comments so he could to give his compatriots some extra faith before the match.
Farrell added: "He's Scottish isn't he, very passionate about his country and he wants to give his lads as much belief as he can.
"He cares about his country. It is him trying to do the right thing by his own country, to try and motivate them.
"That is what he has always been about really – passion and stirring a few feathers up along the way. It is what you want, a bit of passion."