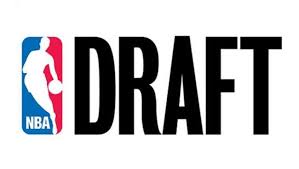 Yesterday's draft was full of surprises, it had me captivated as I sat back and dreamed of numerous scenarios with each player available that would help bring a title to my beloved Knicks, but that's another story. Thursday it's about these young men, graduating into a fraternity not many people get to achieve, a testament to their hard work and dedication and a fine representation of where our young leaders head's are at in this moment in time.
With the first pick the Minnesota Timberwolves selected Karl-Anthony Towns, a 6'11 PF/C from Kentucky. These young men possess the ability to be a two way player and All-Star. He can step out and shoot the three or post up on the block where he seems to be developing some post moves.
With the second pick and first shocker of the night, the Los Angeles Lakers selected D'Angelo Russell, shooting guard out of Ohio State. Russell's a silky smooth scorer with Star power. He has the chance to be the face of a Lakers franchise, starving for Kobe's successor. I would also like to add his exceptional court vision which will be making the crowd oh and ah at the Staple Center.
With the third pick the Philadelphia 76er selected Jahlil Okafor, center from Duke university. Off the bat a polished low post scorer with moves for days. You can plug in Okafor from day one. He was regarded as the best prospect at the start of the year but slipped to three where the 76er's scooped him up. Many barked about his defensive deficiencies and watching athletic big's like DeAndre Jordan and Dwight Howard go crazy in the playoffs didn't help. Even Mozgov athleticism lends his way to the way the game has changed and what type of centers are needed in today's game.
With the fourth pick the New York Knicks selected, wait for it, Kristaps Porzingis a 7'1 Latvian who played for Sevilla in Spain per pay per head sportsbook sources. Of course everyone booed, but that even assured me more that this kid was special. I usually analyze and pick at everything the Knicks do, but for some reason I've thrown that out the window and just have a gut feeling we, the Knicks did good.
"Lot of fans weren't happy they drafted me," Porzingis said. "I have to do everything in my hands to turn those booing fans into clapping fans. I was happy about it. Want to be part of this organization. The fans are harsh sometimes. That's how it is in New York, and I'm ready for it."