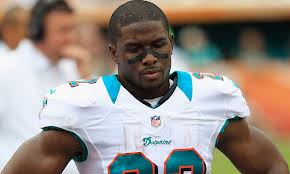 Pay per head services learned that Reggie Bush, Detroit Lions running back, is looking forward to playing against the Baltimore Ravens on Monday night.
A reporter asked him if this week if he fully expects to return, and Bush simply responded: "Yeah."
Then the RB explained exactly what happened to him during the warm-ups on Sunday when his calf injury was re-aggravated – something that eventually kept the player out of the game and concerned a lot of his fans and pay per head services.
"I didn't fall on the ground or anything like that," Bush said. "I was out there jogging. I wasn't even going hard. I was just jogging and it just grabbed on me."
Bush said that he was not able to play against the Philadelphia Eagles once that happened.
"I couldn't go," Bush said. "I couldn't even sit here and lie and say I would have been able to push through it. I couldn't push through it."
Bush doesn't really know how he re-aggravated his calf, which was an injury that he said happened in practice. He said that the cold weather could have played a role – and pay per head services believe that it could have affected things – but on Friday the player practiced outside with the Lions in the cold weather, and said that he was feeling good.
Pay per head services saw that it was the second game that Bush missed this season with the Lions. In Week 3, the player missed the Washington game because of a left knee injury.
It doesn't matter the answer, but Bush wasn't able to play on Sunday and on Monday night he plans to be available.
Contact us today and let us explain exactly how pay per head services work.
"It is very frustrating," Bush said. "What was at stake, playing on the road and just being out there with my teammates. It's always hard being on the sidelines, being a spectator. I hate it, so I look forward to getting back this week."