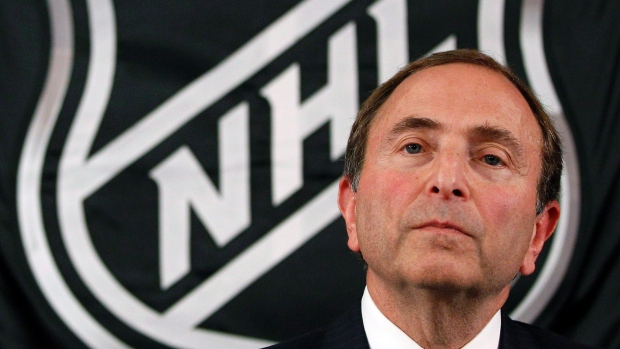 Pay per head sportsbooks are excited to learn that the National Hockey League and the National Hockey League Players' Association has finally reached an agreement for the framework of a new Collective Bargaining Agreement.
Sunday morning, after lengthy negotiations that lasted months, the two sides announced they had ended their dispute. Now price per head agents can once again offer lines on this great sport.
"Don Fehr and I are here to tell you that we have reached an agreement on the framework of a new Collective Bargaining Agreement, the details of which need to be put to paper," said NHL Commissioner Gary Bettman.
"We have to dot a lot of I's and cross a lot of T's. There is still a lot of work to be done, but the basic framework has been agreed upon. We have to go through a ratification process and the Board of Governors has to approve it from the League side and, obviously, the players have to approve it as well. We are not in a position to give you information right now about schedule, when we are starting. It's early in the morning and we have been at this all day and all night, obviously. But, we will be back to you very shortly, hopefully, later today with more information in that regard."
Although no specific date was given when the season will begin, pay per head sportsbooks hope that January the 19th will see the first game, allowing for half of a regular season.
The league will have to scramble organizing the schedule, and currently no games are showing on the NHL.com site.
 ODDS TO WIN THE 2013 STANLEY CUP 
Team
Odds
Pittsburgh Penguins
8/1
New York Rangers
9/1
Vancouver Canucks
10/1
Los Angeles Kings
10/1
Chicago Blackhawks
10/1
Detroit Red Wings
12/1
Philadelphia Flyers
15/1
St Louis Blues
15/1
Boston Bruins
15/1
Buffalo Sabres
20/1
Tampa Bay Lightning
20/1
Nashville Predators
20/1
Washington Capitals
25/1
San Jose Sharks
25/1
Minnesota Wild
30/1
Carolina Hurricanes
30/1
New Jersey Devils
30/1
Anaheim Ducks
30/1
Ottawa Senators
40/1
Toronto Maple Leafs
40/1
Phoenix Coyotes
40/1
Edmonton Oilers
40/1
Montreal Canadiens
40/1
Florida Panthers
40/1
Dallas Stars
40/1
Colorado Avalanche
60/1
Winnipeg Jets
60/1
Calgary Flames
100/1
New York Islanders
100/1
Columbus Blue Jackets
100/1