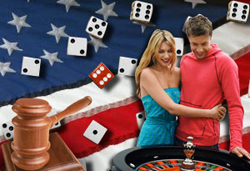 Government's first duty is to protect the people, not run their lives. Ronald Reagan.
Someone has failed to remember this in today's US government.
Over the past few months, pay per head shops have noticed that the government has been getting more creative in its attempts to take down the gambling industry, and the indictment of software developer Robert Stuart is just one more such ploy.
The indictment for promoting gambling in October came as a shock to the pay per head services community, but it was then revealed why he was indicted in the first place.
"These defendants abetted large-scale illegal gambling in the U.S. and abroad," said District Attorney Cyrus R. Vance, Jr. in a press release in October when Stuart was charged. "In doing so, they gave bettors an easy way to place illegal wagers, and created an appetite for further unlawful activity."
Never mind the fact that the companies that use the software are in legal jurisdictions, and Stuart has no control over where their clients are.
Wired.com first wrote about the real reason the feds wanted Stuart. After threatening his family, they offered him a way out by allowing them access into the back end of his clients' programs.
Thankfully he said no, realizing what they were asking was in fact illegal. (I suppose if they do something illegal, it isn't) It would be basically illegal hacking, or cyber breaking and entering; all in an attempt to find Americans citizens who are gambling.
Price per head companies generally wouldn't have been affected due to the anonymity of their service, but post up companies such as Pinnacle Sportsbook would have switched software providers immediately, sending a crushing blow to the owners of Extension software.
Even though he refused, his indictment has made a few nervous and Stuart admits he already has lost a few customers.
In a similarly eerie coincidence, Jeremy Johnson, the banker arrested on Black Friday, the notorious day that online poker went down, also seems to be being railroaded by the feds.
Apart from the original money laundering charges filed against Johnson for accepting money from the poker sites, he has now been charged with bank fraud for his refusal to admit guilt in exchange for a plea that wouldn't prevent the government from indicting his family, business associates, friends and Utah Attorney General John Swallow.
Although Johnson said he was not guilty of the charges, he was willing to sign the plea agreement to keep the others out of the mess.
IDSca pay per head services will keep abreast of new information to keep our price per head clients up to date on this and other stories.