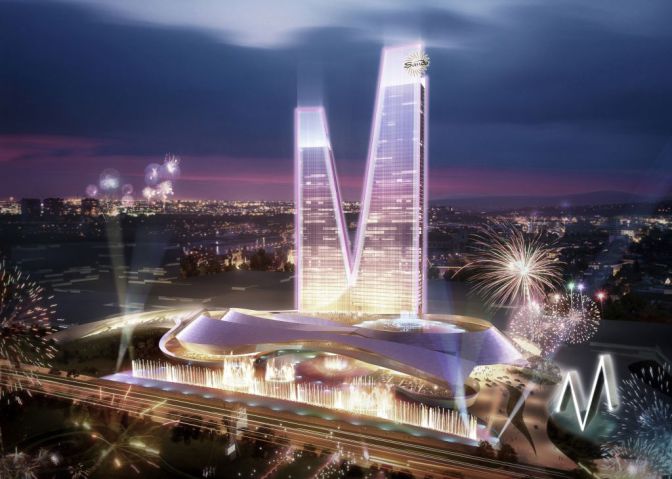 Euro Disney wasn't as successful as its American predecessor, but 'EuroVegas' could be another story. Pay per head sites are excited to learn of the project which will have 18,000 slot machines, 12 resorts with 6 casinos, a convention centre, three golf courses, theatres, shopping malls, bars and restaurants and take up roughly half the size of Las Vegas.
Las Vegas Sands chairman, Sheldon Adelson, currently ranked the14th richest person in the world, is moving ahead with the monolithic undertaking to create the largest gambling complex in Spain.
The first phase is due to be completed by 2017, with the remainder of the resort finished by 2023 and with a cost of €22bn or $16.5 billion  forecast to provide overnight hotel accommodation for up to 36,000 visitors. Each casino will be home to 18,000 slot machines.
"We are building four resorts in the first phase, with approximately 3,000 bedrooms in each resort and the attendant facilities," said Adelson's number two, Michael Leven.. "Singapore, which is about the same size as one of these [12 eventual resorts], employs approximately 10,000 people directly and 10,000 more indirectly."
With 26% unemployment, Spain hopes that the building of EuroVegas will help to ease the joblessness rates, one of the highest in the world. The city of Alcorcón, where the complex will be built is a city of 170,000 located 13 km to the south-west of Madrid.
Of course with the positive news of creating jobs come the fears of gambling addiction, prostitution and organized crime involvement.
The EuroVegas No Campaign said in a statement: "What guarantees do such supposed jobs have? Beyond these baseless claims, it is to be expected that EuroVegas is only beneficial for a privileged minority and will provoke irreversible environmental damage in the region."
The live betting site could quite possibly generate up to 250,000 pay per head jobs in the years to come.
"This project has enormous economic implications, enormous employment opportunities and we can provide some excitement and some positive attitude and investment for others as well," Leven said.
Building is slated to begin late 2013, and will create 4,000 jobs for builders.