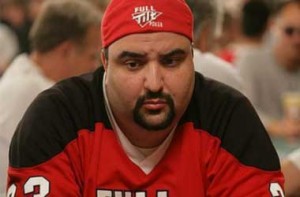 Pay per head sites are still talking about black Friday more than a year later, and last week's arrest of Full Tilt Poker's CEO Ray Bitar has only fuelled this conversation.
Bitar is alleged to have operated what is being called a Ponzi scheme with the customer deposits.
Full Tilt Poker offered Internet gambling to U.S. and international residents, and took in an estimated $1 billion from U.S. residents through April 15, 2011, according to an indictment unsealed last week.
"Banks fail for not having sufficient revenue to cover customer deposits all the time. No one refers to such failures as Ponzi schemes. And there was no Ponzi scheme here," said Jeff Ifrah, an attorney for Full Tilt Poker said September of last year.
"Players were not investing in any company-run investment vehicle. Players were never promised any type of high rate return. Players just wanted to play poker and the company offered that service," he said. Ifrah stated that in late 2010, the company was unable to meet the player withdrawal demand.
"Full Tilt insiders lined their own pockets with funds picked from the pockets of their most loyal customers while blithely lying to both players and the public alike about the safety and security of the money deposited with the company," according to the DOJ statement.
Pay per head companies are well aware of the need for a 'bankroll' in the event of a mass withdrawal. According to the indictment Bitar willingly gave depositors a false sense of security instructing his customer service staff to say that players' deposits were kept in separate accounts.
In a statement given last week, Bitar said, "I returned voluntarily to the U.S. from Full Tilt's headquarters in Ireland to face the charges against me," he continued. "I know that a lot of people are very angry at me.  I understand why. Full Tilt should never have gotten into a position where it could not repay player funds."
"For the last 15 months, I have worked hard on possible solutions to get the players repaid.  Returning today is part of that process.  I believe we are near the end of a very long road, and I will continue to do whatever is required to get the players repaid, and I hope that it will happen soon."
Pay per head sportsbooks are urged to always keep financial records in good shape and abide by the laws in the country they are operating in, and catering to.