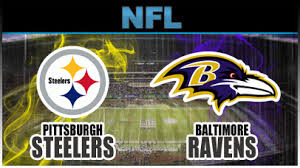 The Steelers are 4-1 ATS and 5-0 SU in the last five games that they played at home in the AFC North; the Ravens are now 1-5 ATS in the last six games in the AFC North played on the road. Pay per head agents can see that the rivalry between Pittsburgh (5-3) and Baltimore (5-3) is not about to end anytime soon, as on Sunday night both teams are set to meet at Heinz Field in what many fans believe will be a real battle.
The betting line opened with the Ravens being the favorites by 1.5 points, and 47.5 was the total.
Baltimore were able to win five out of their last six meetings until they ended up losing last week 27-24 to the Bengals. The Ravens were leading thanks to a TD run by Lorenzo Taliaferro, but then they let Cincinnati drive for 80 yards and score the winner with the game about to end.
The Ravens took out the Buccaneers and the Falcons with a 77-24 combined score before their loss to the Bengals. In their total offense, the Ravens have a ranking of ninth place. In their total defense they're 13th place, and were able to outrush their opponents by a margin of 128-90 yards played in each game. Many fans can see that this season, NFL teams that were able to win the fight on the ground are 81-38 ATS and 80-42 SU.
Pittsburgh covered and won two consecutive meetings, after they took out Indianapolis 51-34 in their game last week. Many fans were impressed when they saw the Steelers outrush the Colts 117-63, record 522 offensive yards, and win possession time by a margin of 40-20. When playing in the NFL, this is how a team covers and wins a game.
The Steelers would be the ones to own the AFC North if they didn't end up losing the game against the Bucs on September 28th. Pittsburgh were able to outrush their opponents by 20 yards-per-game, and have a ranking of 16th place in total defense, as well as third place when it comes to total offense.
In September, the Ravens took out Pittsburgh 26-6, outrushing the team 157-99, and they were able to cover as the favorites by a field goal. Therefore, many fans and pay per head agents believe that the Ravens are the ones to go for in this upcoming meeting.