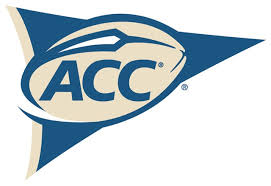 The Atlantic Coast Conference or the ACC has some of the most popular teams used by pay per head sportsbook software and the top three team odds are so close in the preview odds, it could be anyone's year.
Florida State Seminoles are anxiously awaiting a commitment from several players, and so far have had luck with linebacker VanDarius Cowan, who dismissed offers from Florida, Louisville, Miami, Notre Dame, and Ohio State among others. Corner back Kyle Meyers has also committed while at Jumbo Fisher Camp earlier this month.
Clemson Tigers have already had commitments from offensive linebacker Chandler Reeves of McDonough, Georgia, and running back Tavien Feaster of Spartanburg, South Carolina. Most of this years' group of players have in fact already started arriving on campus, with the exception of defensive end LaSamuel Davis, who still needs to finish one course and will join the others in August.
Georgia Tech Yellow Jackets have already secured quarterback Garrett Rigby, running back Dedrick Mills and this year their lightning bolt, freshman Nate Cottrell plans to bring his incredible speed. At a 2014 combine, his 40 time is documented at the 2014 SPARQ Rating National Leaderboard as the 7th fastest in a group of 21,000 collected at the Sparq combine of last summer.
"They literally made me run it four or five times because they couldn't believe I could run a 4.35," Cottrell said. "I was like, I'll just keep running it, I guess."
The Louisville Cardinals picked up running back Malik Staples from Suwanee, Georgia along with teammate cornerback Baylen Buchanan. They also nabbed defensive lineman Derek Dorsey this past week.
Virginia Tech Hokies now have wide receiver Eric Kumah as a commit along with Michigan quarterback, Josh Jackson. Virginia Tech had a surprise last month when quarterback Andrew Ford requested a release from his scholarship according to per pay per head sportsbook software providers.
Atlantic Coast Conference Odds:
Florida St. 5-2
Clemson 3-1
Ga. Tech 4-1
Louisville 8-1
Va. Tech 8-1
Miami 10-1
Duke 12-1
NC State 12-1
Pittsburgh 15-1
N. Carolina 18-1
Boston Col. 30-1
Virginia 30-1
Syracuse 75-1
W. Forest 100-1