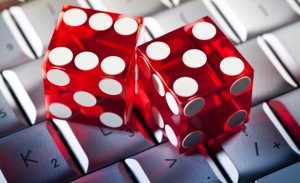 Back in March live betting on sports in Ontario became a little closer with the introduction of Bill C-290 by NDP MP Joe Comartin (Windsor—Tecumseh). The bill was passed by the House of Commons and now is awaiting approval from the Senate.
The Bill C-290, An Act to amend the Criminal Code (sports betting), made it to its second reading in the Senate, and on May 16th was referred to the Senate Committees.
Once a committee has received an order of reference from the Senate, it is given the power to inquire into and report on the matter.  When examining a bill or undertaking a special study, a standing committee has the power to send for persons, papers and records.  This includes the power to issue a summons insisting that certain persons or material be made available. .
Currently Ontario only allows multi pick tickets similar to parlays in all Ontario Lottery and Gaming Corporation (OLG) locations. Allowing live betting on sports in the provinces casinos would help to eliminate a $16 billion budget deficit and boost bleak unemployment figures at a minimal price per head.
If the bill is passed, the Windsor casino alone could possibly create up to 250 casino jobs and a sizeable benefit to the province financially.
"Single-event sports betting would provide Canadian gaming operations with a significant competitive advantage over US competitors," explained Comartin, "studies show this slight change to the Criminal Code would generate about $70 million in wagering in Windsor alone".
The availability of live betting on sporting events would also draw a sizeable number of American bettors, as the largest casinos in Ontario are located at the main borders with Detroit and Niagara Falls.
The repeal of paragraph 207(4)(b) of the Criminal Code would allow provincial governments to conduct and manage lottery schemes that involve bets made on a race, fight, single sports event or athletic contest.
Bill C-290 would leave it to each province or territory to decide whether to offer single sports event betting and, if so, whether to operate the betting by telephone, Internet and/or land-based locations. Such provincial-territorial decision-making is precisely what now exists in section 207 of the Criminal Code with respect to other forms of lottery schemes, such as video lottery terminals and slot machines.