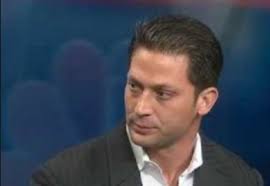 Betting touts are not very well liked for the most part in the online sportsbook service industry, but one especially has reason to be named tipster scumbag of the year. Adam Meyer went out of his way to intimidate his customers into paying him for his sports betting information. He actually got on a plane to threaten someone in person.
According to police, Meyer and an associate thought they were tough guys and that it would be ok to demand millions of dollars at gun point from Gary Sadoff in 2012. Meyer flew from his home in Florida to Fond du Lac, Wisconsin to extort money from the naïve and scared victim.
Sadoff had in fact been purchasing picks from Meyer since 2007, and when he stopped sending payments, Meyer and an unknown friend and "brandished a firearm and demanded Victim A send Meyer more money to pay off a purported gambling debt," the indictment said.
"I wanted you to hear, directly from me, that I am the victim described in the indictment," an email said that was sent to the Journal Sentinel.
"No one wants to be the victim of a crime and certainly no one wants to relive those events in public. But the facts are there and I am cooperating with the prosecutors' case against Meyer."
"As the charges detailed, for a number of years my family was threatened with harm, a gun was pulled on me, and I received numerous warnings of violence. In response to those threats, I made a series of payments to protect my family."
The gambling debt in question was actually made up by Meyer as a way to scare Sadoff, telling him that a online sportsbook service believed that Sardoff and Meyer were gambling partners and that the bookie thought he and Meyer both were responsible for large sports betting debts.
Meyer was at first free on bail, but later was taken into custody when he failed several drug tests, after which he was ordered to drug rehab. He violated bail conditions when he used a cell phone in the facility this March.
Meyer has been charged with wire fraud, racketeering, extortion and brandishing a firearm, and no trial date has been set yet.