The screening process for Vice Presidential nominees is a rigorous procedure. A procedure during which filtered candidates give permission to an evaluation of their private and public life and work. An evaluation done by a group of the campaign leader advisers, who will take a look on their speeches, tax returns, personal relationships, voting records, and any potential scandalous scenarios on track. The Online Betting universe could not pass the opportunity to offer online gamblers on who will be Democratic Presidential Joe Biden's running mate for the November 2020 National Elections.
A list of the top five candidates for the position of Vice President of the United States are offered with their corresponding odds and money lines. 
Online Betting: Running Mate for Vice President 2020
Kamala Harris
Kamala Harris is leading in the online betting betting odds at +175 with an implied probability of 36.36%. She could be the Democratic VP running mate of Biden come November 2020. Harris stamped her popularity with her witty debate stands. Being a candidate of color on the running ticket, she is a boost for Biden's campaign. Biden once mentioned opting a person of color for her VP running mate.
Amy Klobuchar
Amy Klobuchar follows the pack with a +400 in the online betting odds and an implied probability of 20% for the United States VP position. Klobuchar could gather much needed support in the Midwest; she is hugely supported in her home state of Minnesota. Klobuchar gave sterling performances in past debates that raised her national identity as VP running mate of Biden. But the Presidential wannabe is still contemplating on her.
Elizabeth Warren
Some democratic party members are hoping for Elizabeth Warren's VP nomination to push forward. Biden's election staff stated of adopting Warren's legislation on bankruptcy as part of his campaign platform. Her bankruptcy act is favorable to Democrats supporting social reform. Her recent online betting odds is +450 with an implied probability of 18.1% to be Biden's VP running mate.
Gretchen Whitmer
Gretchen Whitmer has online betting odds of +900 with an implied probability of 10% to be Biden's VP running mate for the November 3, 2020 National Elections. Whitmer was Governor of Michigan in 2018 and is on the hotlist to partner with Biden as VP. She told the press of the importance of a woman to be Biden's running mate and is willing to help vet a nominee for the position.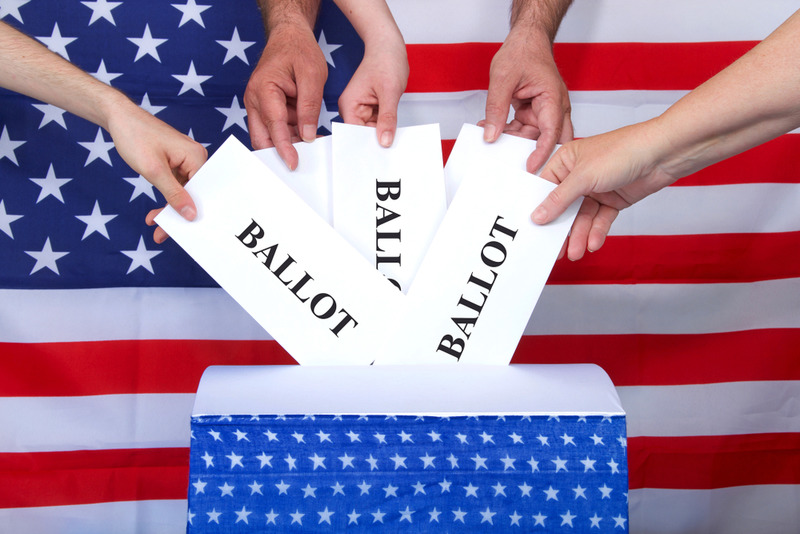 Stacey Abrams
Stacey Abrams drew attention after almost winning the election for Governor of Georgia in 2018. She stands as the first black woman nominee in the US to be a governor. Biden floated her to be in the VP campaign trail last fall including a hint that one would be a gubernatorial contender from Georgia. Abram's online betting odds is at +1000 with an implied probability of 9.1%. Her disadvantage over the others is her executive inexperience. 
Joe Biden's Scandalous Past
Vetting of candidates is a serious matter if you are into exposing scandalous incidents in the past. The process makes it even more complicated with Joe Biden being scrutinized for his untoward conduct against women. 
There are eight women who surfaced alleging Biden touched them maliciously or invaded their privacy rendering them discomfort. Tara Reade, a worker in Biden's Senate office alleged that the president wannabe sexually assaulted her in 1993, which Biden vehemently denied.
Another woman that came out of the open regarding Biden's inappropriate conduct against women is Lucy Flores. The Democratic politician from Nevada alleged that Biden touched her in an intimate manner that only lovers or romantic couples would do to each other. She Was dazed, confused, and seemed powerless with the event that was her complaint that night on a 2014 political campaign.
Biden tried to issue an apology but critics bashed Biden repeatedly for his negative images with women along his campaign trail. More women came out and expressed their experiences with the Democratic Presidential Nominee.
Some of them are Ally Coll (Democratic Staffer), Sofie Karasek (Progressive Organizer) and Amy Stokes Lappos (Democratic Political Activist). Among other women testifying their bad experience are Caitlyn Caruso, DJ Hill and Vail Kohnert-Yount (former White House Intern), 
In Australia, online betting companies offer similar odds scenarios for the vice presidential race on November 3, 2020 electoral proceedings. Kamala Harris leads the pack with a 2.98 odds option followed by Amy Klobuchar at 5.6 and Elizabeth Warren on third place at 7.8. 
Joe Biden's Odds in winning the Presidential Race
The online political betting market exchange is still asking who will win the US Presidential race on November 3, 2020. Trump is still leading with his shares ahead at 49 cents with Biden following at 47 cents. Hillary Clinton trails in 3rd place at 33 cents while Senator Bernie Sanders from Vermont (D) is in 4th place at 2 cents.
IDSca delivers updated information on the US Presidential election that will happen in November. Tune in at www.idsca.com or call us at (866) 255-5437.