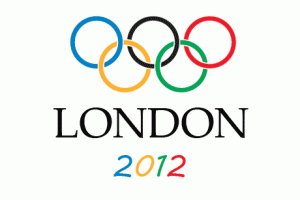 Does your pay per head sportsbook offer 2012 London Olympic betting lines?
With only two months away for the Olympics, pay per head sportsbooks are starting to get geared up for the international event and here's what we can look forward to seeing lines on. (Check the Bottom)
Currently one of the most sought after odds in sport is the men's swimming with Michael Phelps of the United States holding the record breaking 8 gold medals in 2008. After a little lack of interest in the sport, Phelps has now pledged that he is finally ready for the 2012 Olympics and hopes to do as well for his country.
Phelps told 60 minutes that he's physically close to where he was before Beijing.
"I kind of feel like my old self again. I'm swimming times like I used to. I'm swimming races like I used to. So everything is coming back to me, what it was, I guess, before '08," he said.
As for him getting his passion for swimming back, "it was hard because I didn't know if the passion or the fire was still inside of me and it took a while for me to actually realize it myself," he said. "Bob couldn't tell me, my mom couldn't tell me" he said.
Another popular sport at the pay per head sportsbook is beach volleyball. Since making its debut in 1996 at the Atlanta Olympics, beach volleyball has become one of the fastest growing fan favorites.
The United States has won five of the eight Olympic gold medals awarded since the sport's introduction and this year the women's team of Kerri Walsh and Misty May-Treanor hopes to add yet another.
After a two year split to start families, the two women synonymous with beach volleyball have once again reunited and at number 2 position after only 11 tournaments, hope to take over the top spot once again.+
Current price per head odds are available for the following:
Athletics
Badminton
Basketball
Canoeing
Cycling
Diving
Field Hockey
Gymnastics
Handball
Judo
Rowing
Soccer
Swimming
Synchronized Swimming
Table Tennis
Taekwondo
Tennis
Triathlon
Volleyball
Beach Volleyball
Water Polo
Total Gold Medals
Most Gold Medals