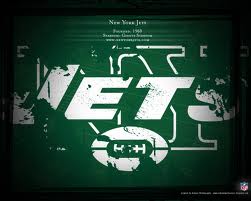 The Jets have an edge over the Bills, as they were able to win seven out of the last nine meetings SU, and 6-3 ATS. Now local bookies want to see how they'll perform when they square off this time around.
And the Jets were able to win the series' last five games while they went 4-1 ATS. On Sunday, the Jets, who are 1-6, will be hosting the Bills, who are 4-3, in New Jersey.
Many sportsbooks opened the Jets' betting line with them being the favorites by 2.5 points, and earlier during the week, 41 was the total.
Buffalo beat the Vikings at home 17-16, as with one second remaining they were able to win on a TD pass from QB Kyle Orton to WR Sammy Watkins. The Bills were able to outgain Minnesota 373-276, but they were set back after four turnovers. In the player's third start since he took over at QB for EJ Manuel, Orton was able to hit on 31 out of 43 throws, and on the drive that won the game, the player was able to convert on 4th-and-20, as well as on 3rd-and-12.
With Orton as the team's starter, Buffalo are 2-1. Also, even though the Bills ended up dropping seven out of the last nine games played in the teams' rivalry, they were able to win the last game 37-14 in November.
On Thursday night, the Jets lost to the Patriots 27-25. When they played at New England, the Jets were able to outrush the Patriots 218-63, outgained them 423-323, and possessed the ball for more than 40 minutes, so it's not surprising that they were able to cover as the underdogs with 10 points.
This season, the Jets outrushed their opponents by 47 yards in each game that they played, which means that they're very capable of winning and covering, taking into account that so far this season they were able to outrush their opponents at 73-31 ATS and 72-35 SU. This week, New York were also in the headlines when they traded Percy Harvin – a player who many fans and local bookies believe can be key in helping the Jets win in upcoming games.
NFL fans anticipate a very intense showdown when these teams face each other. Many experts believe that the Jets will be the ones to take out the Bills, but that is yet to be seen.