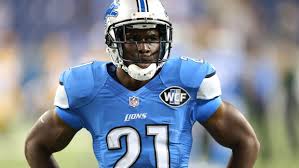 The NFL trade rumors are over as Reggie Bush has made up his mind, and NFL betting odds sources are pleased with his decision. The San Francisco 49ers will be the new home of the 30 year old running back.
Bush had the twitterverse on fire with NFL trade rumors as everyone waited for his choice. He was rumored to possibly return to the New Orlean Saints, where he played for 5 seasons. He was also rumored to be thinking about the Patriots. (not bad to chose from the two SuperBowl teams this year)
So what are the 49ers getting with Bush? Back when he played for the Detroit Lions Bush got 1006 rushing yards in 2013 but only another 297 in 2014. Those same years he had 54 catches for 506 receiving yards and 40 catches for 253 receiving yards.
In the 2010 SuperBowl between New Orleans Saints and the Indianapolis Colts, Reggie Bush may not have been the deciding factor in the Saints' win, but he did manage 5 carries, 25 yards, for 5 yards a carry, 4 receptions for a total of 38 yards or 9.5 yards per catch, and 1 punt return of 4 yards. Some argue that his inability to score a touchdown in the game may have been part of the reason he was traded to the Miami Dolphins.
Bush has done well in his career thus far with a combined 5,465 yards and 35 scores running and 466 catches for 3,489 yards with 18 receiving touchdowns.
The 2005 Heisman Trophy winner, Bush will join the likes of Carlos Hyde and Kendall Hunter. Hyde rushed for 333 years in the previous season with San Francisco, and had an amazing 1521 rushing yards in 2013 with Ohio State with 55 touchdowns.
In any case, the niners seem happy to have Bush and he is likely happy to be back in the warmer climes of California after this winter's arctic blast in the Northeast.
Once all the other trades have been finalized the NFL betting odds will start arriving for the team to win the SuperBowl. Is it going to be a trip to the big game for the 49ers again?