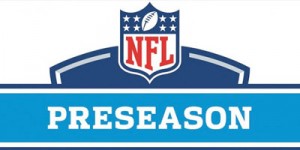 The NFL Preseason comes to a close, and usually the final games at this point are considered the least important. However here are some games that you will want to keep a look out before you place your wagers on your per head sportsbook.
The first game that will be interesting to see will be the Jaguars facing the Redskins at Washington. The Redskins have had a chaotic preseason, with a lot of tension within their locker and quite a load of uncertainty. This game will see how does the Redskins will look without RGIII on the field. This game will see Colt McCoy take the field and try to dazzle the coaching staff to earn himself a spot as a backup for McCown in case Griffin is out the door. Per head sportsbook bettor will be tempted to pick up the Jaguars for this game, but considering how the Redskins want to leave controversies behind them, we expect them to win 27 to 24.
After having been cleared of the suspension of 4 games by a Judge, Tom Brady is expected to start for the Patriots on week 1 of the regular season. This means that the Patriots can now breathe easier and begin to plan their tittle defense. This week of the preseason they will face the New York Giants with a completely new mindset and probably a higher morale, so take note before placing your wager your favorite per head sportsbook. This game will probably not see Brady throwing passes yet, but it will showcase Reggie Wayne. The Giants on the other hand will give RB Andre Williams some minutes to get him on form for the start of the season. This game shall be very interesting. Expect the Patriots win 34 to 17, with a dedication to Roger Goodell.
The best team in the NFL preseason is the Philadelphia Eagles. Even though it would be foolish to make a judgment based only on the preseason, the Eagles have demonstrated that they are pretty damn good. They have shown talent on all lines and they appear to be a very solid team that could make quite a splash this season. This game will se Tim Tebow gunning to earn a spot on Chip Kelly's roster and considering how the Eagles have been playing, we might bve in for quite a show. The Jets on the other hand appear to be focusing more on their season opener, and will use this game to give minutes to players that will need to be ready for secondary units. Do not think of betting against the Eagles on any bookie services, they will finish this preseason undefeated.