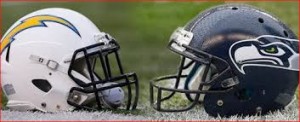 This might strike as being odd to the casual football fan. The Seattle Seahawks and the San Diego Chargers, in this current preseason one team has yet not one a game and the other has a perfect record, and its not who you'd expect. In their two first games, the Seahawks have struggled to find their rhythm and they are not looking like a team who was in the Super Bowl just a few months back. Just a short while ago they were considered as favorites to winning the World Championship by several Price Per head Sportsbooks. On the other hand, the Charges are considered a good team, but nothing out of the ordinary, yet they are playing some good offensive football and they are starting to get the attention from everybody all over the league.
Let's channel our inners Allen Iverson and say that We are talking about the Preseason, not the regular season were winning is everything, we are talking about the Preseason. Demanding dominance from the Seahawks (or any other team in the league, for that matter) is not realistic or even fair. Players are all battling to get a spot on the team, and there is a considerable drop of talent between the Seahawks lines. And that is proving that it could be an issue come the regular season. But, if their starters are healthy and playing they will be a team to beat.
Currently the per head bookmaking services line is EV for this game, an interesting bet, all things considered. The Seahawks will likely give their starters more time on the field, but the coaching staff will probably not push them too hard for this game. The Chargers will probably also feature a duo that has San Diego fans very excited about their coming season. QB Phillip Rivers and rookie WR Melvin Gordon sat out their previous game versus the Cardinals, but they are expected to return this week. If their chemistry manages to live up to the expectations, we might see some fireworks on San Diego's offense.
This game might not be as crucial as one would hope. Football fans would love to see the Seahawks play at their full capacity, but that will probably not be the case. However, their starters might get more time on the field, so the first half of the game will be quite interesting. As for the Chargers, it will be a good test to measure just how really good they are. Their previous encounters featured a lot of substitutions on their part as well as their opponents. This game can be a closed one, but The Chargers will win 17-24.