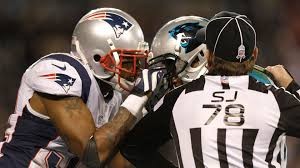 This Friday the third week of the NFL preseason will kick off with a great match up between the Carolina Panthers and the New England Patriots, and pay per head Sportsbooks' early odds are marking the Panthers as the favorites -1. What can we expect from this game?
When the third week of the NFL Preseason comes around, the coaching staffs of all the different teams in the league should have at least an idea of how their teams will look like when the season starts. At this point, there shouldn't be much doubts when it comes to their decision of which player has earned their spot on their starting lineup. The standard norm for teams all over the league is that they will try out their starters at some point in the game and save them in week 4 of the preseason to get them ready to start when the "real" games begin. That means that the overall quality of the teams playing should resemble what the regular season will look like.
Last week the Patriots managed to pull a win versus the New Orleans Saints 26-24. Even though it was a preseason game, and sports writers go on and on ad nauseam about how these games are not important, inside the Pats inner circle it as a much needed win, that will help their morale and confidence for the upcoming season.
The reigning World Champs, have to deal with issues off the field that could potentially be very distracting. The main objective that their training camp and preseason has had is to hope for the best while preparing for the worst. There is still uncertainty about if Tom Brady will be available for the first four games of the season, that's why Jimmy Garoppolo has been getting a lot of playing time. On their wide receiving department, the Pats signed veteran Reggie Wayne to further bring offensive firepower in their tittle-defense season. Expect Brady to play this game, Wayne might not see action until Week 4. So live betting football fans take note.
As for the Panthers, they will be coming into this game hoping that everybody is coming out healthy. Injuries have hit the team hard with two starters will be out for the entire season with ACL tears. Other players in the Carolina roster are dealing with minor injuries and they ways things are, the Panthers can't afford to loose any more players this close to the start of the season. This game, we might see a lot of substitutes on the Panthers squad. What this means for pay per head betting fans is that the Panthers will likely come to this game outgunned. Patriots will win 28-21.