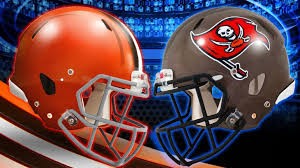 The Tampa bay Buccaneers will be hosting the Cleveland Browns this Saturday for week 3 of the NFL Preseason and despite being two teams that are far from being considered to be in the Championship picture (even before the season starts) by many per head bookmaking services, it is a game that many of football fans will be checking out or at least be interested to see how it plays out. The reason? A very simple one: Jameis Winston.
The Buccaneers and especially Jameis Winston had two different games in their first and second outing in this preseason. In the first weekend of action against the Vikings, Winston looked out of place and did not have a stellar game, pretty standard for a rookie quarterback in their first game in the league. Then, against the Bengals, Winston showed more confidence and had a good performance altogether. Including an 80-yard opening drive that culminated on a rush touchdown by Winston. Per head experts hold the Buccs as favorites to win this game. The line currently reads -3.
How this game will turn out depends on the way the Buccaneer's offense are able t set up their attack and it Winston is able to catch a rhythm going. He will play for a portion of the game and he will definitely want to leave an impression. It is likely that we will not be able to see him again until week 1 of the regular season.
In this game we could have had an interesting match up between Jameis Winston and Johnny Manziel. In the Brown's previous game, Manziel was the better QB as he was displaying the talents that earned him the attention he got last season. Unfortunately, came out of the game with an elbow injury and from what has been gathered, he will not play this week. The brunt of the Browns offense will go to Josh McCown, the starting QB for Cleveland. McCown will want to show more efficiency when throwing the Football and avoid getting picked against the Buccs secondary.
It is an unspoken truth in the NFL that the third week of preseason is the most important one. It is here were the teams will test out their real teams and it will resemble the most the type of football we will see on the regular season. Equating these games as the dress rehearsals for the Regular season. Per head Bookmaking services place these lines expecting more offensive firepower. The Buccaneers will take advantage of the Browns known weaknesses in defense and Jameis Winston will end up looking like a million buck. Buccaneers will win 27-14.