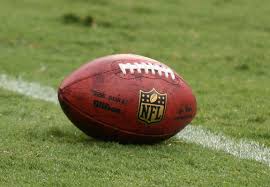 Some of the favorite players in NFL betting still don't have a new home for the upcoming 2015-2016 NFL regular season.
These once great names have had the spotlight in previous years, but recently have been cast to the shadows by NFL teams looking in different directions, especially after incidents of violence.
One of these former NFL betting favorites is Ray Rice, previously of the Baltimore Ravens. Rice was let go by the team after a video surfaced in September last year of him hitting his fiancé Janay, in an elevator in Atlantic City.
The Ravens were criticized for the previous lenient suspension they gave the running back, prior to the video being seen by the public.
Ravens owner Steve Bisciotti had regrets about the way things were handled.
"We did the best we can," Bisciotti said,. "I can't say I don't have regrets. I said back then, my regret was not cutting him. My regret was not demanding to see the video. I believe we could've gotten it. If we had seen the video back in the spring, I think we would have a different circumstance. We would've released him. We should have seen the video in May and not in September."
Adrian Peterson, running back of the Minnesota Vikings is also a hot potato with teams not sure whether they are going to take on the star and the Vikings not yet willing to give him up. Peterson faced a public and professional backlash after reports surfaced about the manner of disciplining his 4 year old son, which resulted in cuts to the boy's upper leg area.
Peterson was cleared but it's not clear which team will take on his six-year, $85.28 million contract extension containing $36 million in guarantees (with a 2017 base salary escalator worth up to $4 million).
The Dallas Cowboys have showed an interest and Wednesday restructured Tony Romo's deal, saving the team $13 million in their salary cap.
This of course has led everyone following NFL betting to hope that Peterson might just be moving before the 2015-2016 NFL regular season, depending on how Vikings owner Zygi Wilf feels.
These two are great players and deserve to be playing this year.