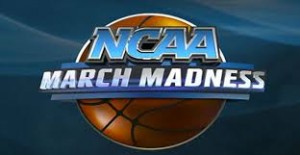 Get your bracket out and let's take a look at some of the key games we want to watch Thursday in the NCAA Men's basketball tournament.
Where: Memorial Arena in Jacksonville, FL
When: Thursday March 19th, 2015
Baylor vs Georgia State
Time: 1:40 pm ET
Georgia State has been absent from the NCAA Men's basketball tournament for the past 14 years but that doesn't make them chumps for the first game as they have solid scorers. Baylor will have to be on their toes if they want to continue on with their big dance.
Prediction: Baylor will want to make it further than last year and will prove their worth by at least 10 points.
Current Line: Baylor -9 127
North Carolina vs Harvard
Time: 7:20 pm ET
After losing the ACC title to Notre Dame last week North Carolina Tar Heels will be on high alert and poor Harvard may not like what they're up against. Harvard on the other hand has actually won their first games in the previous 2 years at the NCAA Men's basketball tournament.
Prediction: The #4 seed North Carolina will take down confident Harvard by more than 15 points.
Current Line: North Carolina -10½ 133
Arkansas vs Wofford
Time: 9:50 pm ET
This is the second year in a row for the Wofford Terriers attending the NCAA Men's basketball tournament. Last year they lost in the round of 64 to Michigan 57 to 40 but they have done well lately, winning the last 15 of 16 games.
Prediction: The Arkansas Razorbacks have been proving themselves away from home and we think they will overpower Wofford by more than 10 points.
Current Line: Arkansas -7½ 137
Where: Consol Arena in Pittsburgh, PA
Notre Dame vs Northeastern
Time: 12:15 pm
After defeating both NCAA Men's basketball tournament past winners Duke and North Carolina in the playoffs to win the ACC championship, the Fighting Irish are in just the right position to take the Midwest regionals by storm.
Prediction: #14 seed Northeastern won't have a chance against the balanced Irish and will go down by 15.
Current Line: Notre Dame -12 140