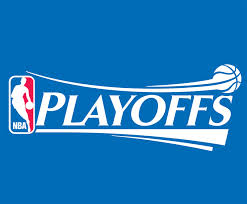 As the 2014-2015 NBA regular season winds down some teams are running short of their talent as injuries start plaguing them. Here we look at who is out and what it means for playoff chances.
In the Atlanta Hawks, forward Mike Scott will miss 4 to 6 weeks due to an injury to his left foot; a broken big toe. Since the Hawks already have their ticket to the NBA finals, his 7.5 points a game won't hurt the Hawks for the regular season, but he may have to miss the beginning of the NBA playoffs.
Thabo Sefolosha was also out an estimated 6 to 8 weeks with a calf injury since the beginning of February, so he should be in good shape to make the playoffs.
The Boston Celtics are missing Jared Sullinger for the season and currently Isaiah Thomas is questionable for Monday's game against Philadelphia.
Two players are out for the season for the Brooklyn Nets. Sergey Karasev suffered a dislocated knee and has since had surgery to repair the patella femoral ligament and the collateral ligament. Mirza Teletovic had to leave for a problem of shortness of breath and at the hospital discovered blood clots in his lungs. Doctors say he will make a full recovery.
Charlotte Hornets have two questionable players at this time. Al Jefferson was experiencing soreness in his calf, but luckily his MRI came back negative and with a couple of days rest is likely able to get back to playing. Cody Zeller's shoulder hasn't been responding to treatment so it's unclear if he will be returning for the Monday game against Utah.
Chicago Bulls are 3 men down for the season with Jimmy Butler, Derrick Rose and Taj Gibson, but were holding up just fine against the Thunder Sunday.
Cleveland Cavaliers lost Anderson Varejao for the rest of the 2014-2015 NBA regular season with a torn Achilles and have an unknown with Shawn Marion's hip.
Other injuries of note that may hurt teams' chances for the NBA playoffs:
Paul George of the Indiana Pacers who still isn't in playing shape after injuring his leg. He is expected to keep training and says he is moving better now.
Minnesota Timberwolves and the Los Angeles Lakers are suffering the most in the 2014-2015 NBA regular season with almost as many players on the injury list, ruining their NBA playoff hopes for the year.