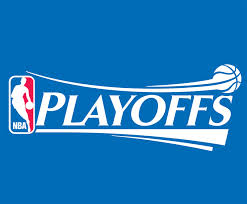 Sunday's NBA playoff predictions are up and here we look at the 4 games and their NBA preview odds game by game.
The first game on Sunday starts at 3:05 PM ET with the Boston Celtics (40-42) at the Cleveland Cavaliers (53-29) and at first appearance the Cavs look to have an easy series, but the Celtics have won 9 out of the past 10 games. The Celtics are hungry and ambitious to prove themselves but the Cavs have this as they seem unfazed by Celtic guard combinations of Isaiah Thomas, Avery Bradley, Evan Turner and Marcus Smart.
The next game is the Brooklyn Nets (38-44) at the Atlanta Hawks (60-22) at 5:35 PM ET and talk about another intense matchup, with the Hawks likely to take this series quickly and as painlessly as possible. Most don't even know why the Nets made it this far, but that is what the first round of the NBA playoff predictions are for; eliminating the weak and unfortunate. We don't think there is even a question about how many will be taking the Hawks for the series just to make an easier bet.
At 8:05 PM ET the Portland Trailblazers (51-31) visit the Memphis Grizzlies (55-27) and with a 31-10 home record, and a 4-0 record against the Blazers, Memphis looks good going into this series and should easily secure the first few games, but the Blazers have a habit of accumulating three pointers from the perimeter. This will be a throwing and shooting game and if both teams are playing in their ideal style, we may have the most interesting series to watch here.
Finally, the San Antonio Spurs (55-27) are at Los Angeles Clippers (56-26) at 10:35 PM ET and this will be a closer series and the Clippers have the lowest spread in all of the first round NBA preview odds. This will be an interesting game with the Spurs, the defending NBA champions, battling one of the league's other amazing teams.
Current NBA odds:
Boston Celtics 205
Cleveland Cavaliers -11
Brooklyn Nets 204½
Atlanta Hawks -9
Portland Trailblazers 191½
Memphis Grizzlies -4
San Antonio Spurs 205½
Los Angeles Clippers -2