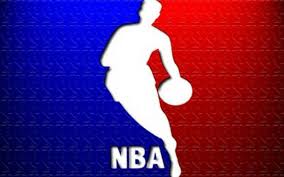 The NBA playoffs predictions are almost upon us, but we first heard that the MLB was interested in possible prospects from the island nation of Cuba after the US government began talks to lift the embargo. Now the NBA is thinking of expansion plans and will be sending a small group to Havana from April 23 to 26 for a 4 day men's and women's basketball clinic.
As per the Associated Press, basketball's governing body, FIBA, has coordinated the event through its Basketball Without Borders program, which is the NBA and FIBA's global basketball development and community outreach program that unites young basketball players from around the world.
Recently retired NBA player Steve Nash will one of several from the North American league going and Utah Jazz coach Quin Snyder
"I've been on some Basketball Without Borders trips before," said Snyder, who had previously visited South Africa with the group. "In this case, I think it's a great opportunity to go somewhere and have an opportunity to touch a culture and absorb a culture and share, with basketball being the vehicle."
The Cuban sports ministry and the Cuban Basketball Federation have done well in the past and the women's team finished first in the FIBA's 2013 Americas competition in 2013, with several good showings in the Pan-American Games in the past.
The men's team took a bronze in the 1972 Olympics, however the only Cuban nationals to have made it to the NBA are Lazaro Borrell with Seattle in the 1999-2000 season and Andres Guibert with Minnesota from 1993 to 1995.
"In the continued effort to strengthen our national federations, it is extremely gratifying to see Cuba serve as the center of a development camp of this magnitude," FIBA President Horacio Muratore said. "This is a country that loves basketball, and we are proud to work together with the NBA on this historic venture."
Also along for the trip will be Washington Wizards vice president Tommy Sheppard, Knicks associate athletic trainer Anthony Goenaga and FIBA Americas referee Geraldo Fontana who will help hold workshops for sports professionals, hoping to help future NBA playoffs predictions.