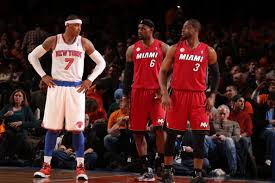 For the first day of free agency, it's been a blast. There has been tons of movement and chatter about this player and that player. Where this player will end up, what move that this team make. Which brings to one of the day's most potent moves, it involves the San Antonio Spurs. Per pay per head sportsbook, the Spurs have traded Tiago Splitter to the Atlanta Hawks. This opens up substantial cap space, armed with newly signed Danny Green the San Antonio Spurs go into a meeting with LaMarcus Aldridge ready to scoop him up. Pop, Timmy and Tony Parker will be there. Family is all you got.
The Spurs seem primed to sign LaMarcus Aldridge and at the same time have retooled on the fly to go for many more championships. There is no concrete information on this but my hunch is he will be teaming up with Tim Duncan next year. Once the biggest domino falls you will see a bevy of moves around the league.
The Atlanta Hawks may have pulled the trigger on the Splitter trade because they felt they were going to lose Paul Millsap. Orlando has made a substantial offer to the Sapper to the tune of $80 million for 4 years. That my friend's is a max bid. It looks like Millsap will be flying the coup. The Hawks also lost DeMarre Carroll to the Toronto Raptors. Raptor came out of nowhere to snag Carroll, but it's a good fit, congrats to DeMarre Carroll.
Perhaps the most significant signing that nobody's talking about is the Pelicans and Anthony Davis. He is expected to re-sign for 5 years and $145 million. The Pelicans most be dancing in the streets as everybody knows that this kids the truth.
Pay per head sportsbook software knows that the Heat  has also come to an agreement with Goran Dragic on a 5 year $90 million dollar deal. With the entire bad pub going on with Wade and the Heat, Riley could not lose Dragic. He has come to terms now the Heat can place their full attention on Dwayne Wade.
Monta Ellis seems penciled in at Indiana. He has gone to meet Bird with his family in Indianapolis. The Pacers want to play faster next year hence the Ellis interest. It has also been said that Ellis prefers the East Coast to the West.