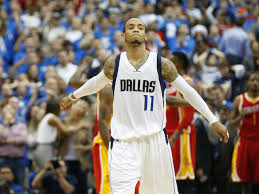 Breaking news: Pay Per Head Sportsbook has just learned that Monta Ellis has just signed with the Indiana Pacers. Monta has been said to have turned down an offer from the Sacramento Kings. I have mentioned before that Ellis prefers the east coast to the west, could that have influenced him. Needless to say has agreed upon a 4 year $44 million dollar deal to become the Pacers starting shooting guard.
Draymond Green came back to the Warriors. There were some murmurs that he was entertaining other teams, but that came out to be not true. He wanted Golden State and Golden State wanted him. They came to an agreement on a 5 year $85 million dollar deal. That team must stay together for at least three more years. If that happens we might be talking about three more championships.
Per Best Pay Per Head Company, Jimmy Butler has re-upped with the Chicago Bulls. They relationship is fragile but Jimmy ultimately decided to come back to the Bulls. Butler signed a 5 year $90 million dollar deal and ensures that the Bulls will be formidable for the next three years. Of course everything revolves around the health of Derrick Rose. There has been said Rose and Butler don't see eye to eye sometimes, but no one does. Sometimes there are disagreements is only natural. They must put all their differences aside if they have any and come together for the Bulls.
On the Cavalier front, Kevin Love has decided to come back and play with LeBron James. There was plenty uncertainty about Love but he decided to go ahead and sign on the dotted line. This could be the best chance at winning a title, be it on LeBron's back or not. The Cavs also inked shooting guard Iman Shumpert per PPH Bookie Service to a 4 year 40 million dollar deal. A great haul for Shumpert and the band is pretty much together in Cleveland. J.R. Smith anyone? Anyone?
The Sacramento Kings have made some trades with the Philadelphia 76ers in order to get into this free agent bonanza. Sources say they are keying on Rajon Rondo and Wesley Matthews. They were also interested in Monta Ellis but he has chosen the Indiana Pacers. In the trade Sacramento sent Nik Stauskas, Carl Landry and Jason Thompson for future draft picks. I will be filling you in on most of the signings as NBA free agency continues.