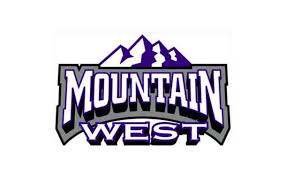 Although not as popular with the best price per head agents, the Mountain West Conference still has a few gems in it. Today we will preview the top of the odds, starting with Boise State.
Boise State Broncos had little time to celebrate their Fiesta Bowl win against Arizona on New Year's Eve and have been in drills since March 9th with tutorials for prospects held in June. Their returning roster must be further developed, with one hour of hands-on coaching very week. They must also plan out each scheduled game, and of course recruit new talent. With all of that off-season commitment, the Broncos are heavy favorites with the best price per head agents, and for good reasons.
San Diego State Aztecs suspended 5 of their players last Monday for 6 games, for team rule violations. Those suspended teammates will miss 4 games that are non-conference and the first two conference games against Fresno State and Hawaii. After a 2014 finish of 7-6, the Atzecs hope to take home the conference title this year, after coming in second to Fresno State last year.
Utah State Aggies' Chuckie Keeton will be returning once again this year, after being granted a medical hardship extension, after missing 19 games over the past two years due to a re-injury of his left knee. Despite Keeton's and several other team injuries, the Aggies finished last year with a 10-4 record and the New Mexico Bowl win.
After the Aggies, the odds start climbing and Air Force Falcons are a 14 to 1 shot. That doesn't mean they have no chance, but their 2014 10-3 performance leads the best price per head agents to put them in 4th position. Their ray of sunshine was beating Boise State 28-14, after the Broncos put on a mistake-prone showing. That win gave hope to the best price per head agents after the pathetic 2013 season which saw the Falcons only win 2 out of 12 games.
Mountain West Odds:
Boise State    -260
San Diego St +600
Utah State     +700
Air Force        +1400
Colorado State +1800
Fresno State  +2500
Nevada          +2500
New Mexico   +4000
Hawaii           +4000
San Jose St  +4000
Wyoming      +5000
UNLV           +15000