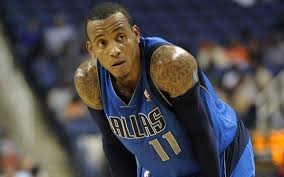 Monta Ellis will opt out of his final season of his contract, per co-agent Jeff Fried and pay per head sportsbook.
"This decision was made because it's in the best interest of Monta," Fried said. "It was more about him taking his future into his own hands."
Even if Monta Ellis came back for his final year, they were already murmurs of them exploring trades scenarios. Last year Monta Ellis scored 18.9 points per game and became the first player other than Dirk Nowitzki to lead the team in scoring since 1999-2000. Ellis still hasn't ruled out a return to Dallas though. And as of right now, Pay per head software has the Dallas Mavericks at 40/1.
"Monta's experience in Dallas was definitely a positive one," Fried said. "The team and the organization had success and Monta grew as a player. A door to return there will always be open."
Monta had until Wednesday to determine if he would opt in for the final year of his contract at 8.7 million or decline and become a free-agent. Sources reveal the Miami Heat and Indiana Pacers as teams intrigued with the idea of bringing Monta on. AT 6-3 Ellis is an undersized shooting guard but one of the league's most dynamic players on the break and off the dribble. He has been vital for Dallas in the years he's played so far and could be the lone reason the Dallas Mavericks have remained afloat. The Mavs won a total of 99 games and reached the post season twice.
The Mavs maintain his attitude is what holds him back and what negatively impacted the team chemistry last season. The Mavs plan to use more Chandler Parsons as a point forward and would like to have a bigger shooting guard with a better three point stroke to fill the void. Potential free-agent targets include Danny green and Wesley Matthews.
Monta Ellis, a ten year veteran has a career scoring average of 19.3 points per game. He has the dubious distinction of having the highest points per game average without making an All-Star team. Monta signed with Mavs in summer 2013 after declining an $11 million option with the Milwaukee Bucks.
Dallas at first was going to sign Devin Harris, but it was discovered Harris had a serious toe injury that required surgery. The Mavs then pulled the offer to Harris off the table and signed Ellis for significantly more.