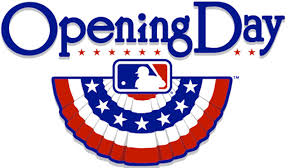 MLB Opening Day is almost around the corner and MLB odds are already up. Officials have also announced that closing day will be one with more excitement. The reason? All the games will be scheduled to start at the same time.
The first pitches of the last regular season day goes out October 4th 2015 are scheduled for 3:05 and 3:10 p.m. ET.
With just over two weeks until MLB Opening Day, Tony Petitti, MLB chief operating officer made the announcement to the Los Angeles Times that the league plans to create a buzz about the last day of regular season.
"If a game impacts another game, they're all occurring at the same time, so no team would be put into a lame-duck situation because their fate already had been decided by an earlier result," Petitti said.
"It's a cool little wrinkle," said Dodgers outfielder Andre Ethier said. "It will definitely make games more exciting that day."
The simultaneous start may affect teams that were hoping to see if they needed to use their hurt stars. No team will have any advantage or any prior knowledge going into their game.
"If somebody is banged up, you can't risk resting him, because you haven't already seen the score of the other game," said Dodgers catcher A.J. Ellis.
Watching your favorite games might be a challenge since they're all on at the same time. Closing day might be a good day to record some games to watch later.
"We're hopeful that the races will come down to the last day of the season. We want to make sure we celebrate the end of the season properly" said Petitti.
MLB Opening Day is Sunday April 5th and features the St. Louis Cardinals at the Chicago Cubs. Current MLB odds to win the World Series have the two teams at the same +1200.
It looks to be an exciting year and season win totals are also available for all of the teams, with the Cardinals at 87½ and the Cubs at 83½.
Check out the remainder of teams at your price per head leader IDSca.com.