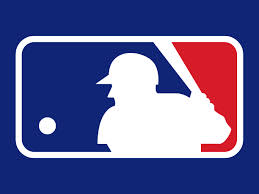 I guess we won't be following the MLB odds on the Kansas City Royals or the Chicago White Sox for a while. After a 7th inning brawl Thursday night at US Cellular Field, the MLB handed down suspensions for 6 players.
The worst punishment was given to Yordano Ventura for slinging curse words at White Sox batter, Adam Eaton after he sent out a ground ball. Ventura also had a fine levied on him for problems he had against the Oakland Athletics last week.
Ventura has been suspended for a total of 7 games, due to the fact he started the fight, and fined an unknown amount. Ventura along with, Sale, Samardzija, Volquez and Cain were ejected immediately after the brawl Thursday night
All suspensions for the teams will begin Sunday, as Saturday's game was rained out.
Involved in the fight were Eaton, Chris Sale, Edinson Volquez, Jeff Samardzija, Kelvin Herrera, Lorenzo Cain, and Ventura,
Samardzija, Sale and Volquez will be out for 5 games, while Herrera and Cain received 2 game suspensions. Basically each player will miss one day as starting pitcher, however it is possible for the players to appeal the ban.
Regular season MLB has only been in full swing less than 3 weeks and yet the Royals have been hit 17 times by pitches, leading the league. It is not clear if the team is purposely being targeted by pitchers, however the number is high.
On opening day Samardzija hit Cain with a pitch, which began the bad blood between the two teams. Samardzija's 5 day suspension comes from charging at Cain in Thursday's brawl.
Ventura was a much loved rookie for the Royals last year, but this year has MLB odds showing his a villain on the field. Thursday's display only cemented that status. In fact, in his last three starts he has somehow been involved in a fracas that has cleared the bench, and although he is not the only player involved in the incidents, it seems clear that he has a beef with several players and teams.
Baseball betting will continue on the teams if the weather clears Sunday, with Royals starter Danny Duffy and White Sox starter Jose Quintana slated to pitch.