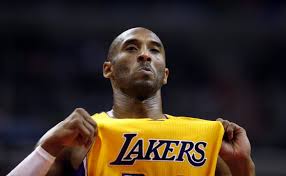 Los Angeles Lakers general manager Mitch Kupchak has come on record as saying that Kobe Bryant has said that next year will be his last season with the Lakers. "He has indicated to me that this is it," Kupchak said Thursday in a radio appearance with SiriusXM NBA Radio.
Kobe's contract will be a league high $25 million in his 20th and possibley final season. But people in Kobe's camp suggest he could play beyond this season, and Bryant hasn't ruled out the possibility.
"I think first and foremost, he's on the last year of a deal," Kupchak told SiriusXM NBA Radio. "There have been no discussions about anything going forward. I don't think there will be."
Kobe will turn 37 when next season begins and the last three have ended in injury. "A year from now, if there's something different to discuss, then it will be discussed then," Kupchak said of Bryant potentially playing beyond next season. "I talk to him from time to time … and he is recovering. He's running. He's getting movement and strength in the shoulder. We expect a full recovery, but yeah, he's much closer to the end than to the beginning."
Due to the uncertainty of the situation, Kupchak says he is unsure if there will be a farewell tour next season. "It's kind of up to the player, if they want to do something like that," Kupchak said. "And it also may take away some options a year from now and put a player in an awkward position, but he will be recognized appropriately with great gratitude when it is time."
Kupchak was also asked if any would be free agents would want any clarity on the situation before proceeding. "I think it is clear," Kupchak said. "He's on the last year of his deal. There have been no discussions [about playing beyond next season]. He hasn't indicated that he wants to continue to play.
"But if there is a player out there like that, that won't come here for that reason, then we don't want them. Every great player is demanding and focused, and if you don't want to play for a guy like him that's driven to do nothing but win championships and work hard, then you shouldn't be here. You should go someplace else."
It also seems he will not have input on the Lakers pick. "Seven or eight years ago, he just backed away and said, 'You guys know what you're doing,' which was flattering," Kupchak said in a radio appearance Thursday with ESPN's Colin Cowherd.