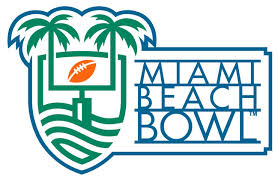 BYU could have been huge surprise this year after they started the season 4-0, with a very nice win over Texas. But price per head call centers saw that things got pretty ugly for the Cougars after the team suffered a very serious injury to one of their players, and they ended up losing four games in a row, with their year finishing at only 8-4, to the disappointment of many fans. Things were completely different for Memphis, however, as the year for them started at 3-3, and they finished with six wins in a row.
QB Taysom Hill was seriously injured after only four meetings, and this year the player was set to be vital for the Cougars to be successful. QB Christian Stewart took over the position, and was able to pass for 2,273 yards, 22 TD's and only six picks, with four rushing TD's added to the mix. In the team's running game, seven players were able to contribute more than 100 yards, and RB Jamaal Williams was the one who led the team with 518 yards and four TD's. In rushing, Hill was still able to finish in second place even though he didn't feature in their last eight meetings. The team's top WR's were Jordan Leslie and Mitch Mathews, as on 118 receptions they combined for 1,596 yards and 13 TDs'.
The Tigers had a 62nd placed ranking in the air and on their ground game they were 41st place. This season, QB Paxton Lynch was able to improve to 100%, as he passed for 2,725 yards, 18 TD's and only six picks while he was able to complete 64% of all of the throws that he made. The player also had 283 yards added as well as ten rushing scores, which is a team high. However, the running game was led by RB Brandon Hayes, as on 5.2 yards-per-touch, the player recorded 900 yards and five TD's. His top target was WR Mose Frazier, as for 475 yards, he was able to catch 43 passes and 3 TD's, while WR Keiwone Malone is leading the Tigers, with 480 yards recorded, and on 39 catches he made two TD's.
When it comes to their defense, the Tigers happened to be one of the country's most underrated sides. Memphis were very solid on the field, with a ranking of fifth place in allowed points, as well as 22nd place in total allowed yards per each game played. Price per head call centers saw that those four losses by BYU happened when they allowed over 30 points, so the defense is vital for them to be successful. BYU only have a ranking of 55th place in their allowed points, and in allowed yards-per-game they're 56th place.