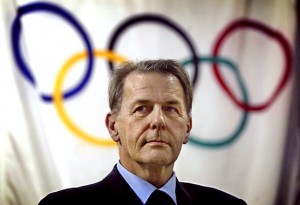 Match fixing has long been a thorn in the side of sporting events world-wide, and price per head sites are always ready to alert official bodies to betting irregularities, but until now, the Olympics was pretty much left out of the fray.
The LOCOG have recently been battling to keep Irish sportsbook Paddy Power away from inferring themselves into Olympic sponsorship, but gambling is far from limited to just one price per head sportsbook.
The fact that every online sportsbook is offering odds on all sports and teams, as well as number of medals earned by each country, is something that is a little troubling for IOC's president, Jacques Rogge.
Due to this threat, the International Olympic Committee has a monitoring unit in place along with input from the Metropolitan Police and the UK Gambling Commission. The Gambling Commission will be given details of any suspicious betting patterns from all of the legal UK bookmakers, while European and worldwide gambling trends will be followed by ISM (International Sports Monitoring), a company licensed by the IOC.
"One day there will be match fixing in the Olympic Games. That is why we built a company which has already monitored the Beijing and Vancouver games," said Rogge.
Pay per head sportsbooks note that gambling in such a liberal host country has never been a problem previously, and all agree that although there is little threat from the licensed sportsbook in England, there is always a possibility of corruption from illegal books.
The British Commission's Director of Regulation, Nick Tofiluk said "our view is that the threat of something happening is very low."
"There is no specific intelligence that anything is going to happen. However, the impact of something happening would be tremendously high to the reputation of the Olympics, of the UK and sport in general."
"Because of the impact that any incident would have, we think the risk is sufficiently high for us to put in provisions. But just because there is a risk does not mean something is certain to happen," he added.
ISM is a neutral company based in Meilen, Switzerland, with the objective to protect the integrity of Olympic Sports.