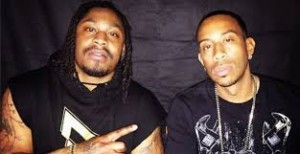 We all remember Marshawn Lynch. The Seattle Seahawks running back became notorious at the 2014 SuperBowl for not answering reporters questions during media day. The next year he didn't do much better, but at least spoke, repeating the same line, over and over, for allotted time.
It was an amusing stunt, one that was to avoid a fine from the NFL. "I'm just here so I don't get fined," he said to every question.
Eventually he broke down and berated the sea of reporters.
"All week I done told y'all what's up. And for some reason you continue to come back for the same thing. I don't know what story y'all trying to get out of me. What image you are trying to portray of me. But it don't matter what y'all think, what y'all say about me. When I go home at night to the same people I look in the face, to my family that I love, that's all that matters. So y'all go make up whatever you want to make up, because I don't say nothing for you to make out on. But I'll come to your event, y'all shove cameras and microphones down my throat. But when I'm at home, in my environment, I don't see y'all. But y'all mad at me. And if y'all ain't mad at me, then what'll y'all here for?
Now in a fun bit of news Marshawn Lynch; he'll be appearing in a Ludacris music video, aptly titled 'Beast Mode', referring to his hat worn at this year's media day, and how he is on the field.
"It was inspired by Marshawn Lynch," Ludacris told hosts Michael Smith and Jemele Hill on ESPN's "His & Hers" show. "The same way he's plowing down people on the field, I'm plowing down people in the music industry and all these rappers. It's a song that has no hook. It's three minutes of just metaphors and just going in."
The video has yet to be released, so it will be interesting to see what he will be doing in the video. One thing we know though is that he won't be answering any reporters' questions.