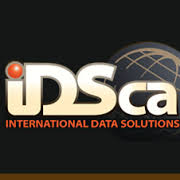 IDSca.com has been offering live betting on games for the past few years. We created the program and we don't only offer it to our customers, but we also offer it to other sportsbooks and pay per head sportsbooks for a low weekly price.
With over 1000+ live betting games every month, this is the most economical way for other pay per head service to compete, giving everyone a fair playing field. In fact, most Costa Rican pay per head sportsbooks now use IDSca.com Live Betting for their business.
As the Pioneers of Price per head, IDSca.com stays ahead of the pack. We may have been the first, but we realize that a good idea is often imitated, and we're ok with that. Since we created this industry, we know what it takes to keep getting better with age.
Currently it's the 2015 March Madness Tournament and boy do we have a lot of games to choose from. In fact Thursday was a bit busy with the second round tipping off in live betting.
This year's tournament has a very special feel to it. Kentucky with it's hopes for an undefeated tournament run, Buffalo making it to the tournament for the first time, and many others who have barely been to the tournament, who finally get their dream come true, if only at least partially.
And don't forget IDSca.com doesn't only just have live betting for the 2015 March Madness tournament, but also for a wide variety of soccer from around the world. In fact we offer games that don't even appear in the regular rotations.
Not only soccer, or football as its known to Latin America and Europe, we also have European basketball, a more thrilling, and team involved form of the game.
Whatever your sport, IDSca.com's live betting is a great addition to any sportsbook and will guarantee your growth and place in this industry, as your company's offerings grown by leaps and bounds.
To learn more about this great product, go to in-play.info and contact us when you're ready for a full product demonstration at your convenience.