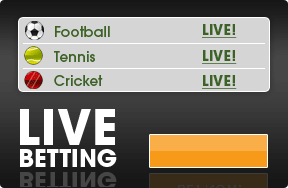 IDSca is the only pay per head service offering true live betting to all of its customers, and once again, we are proud to be the first.
Live betting is not a new feature at sportsbooks and has been available to Europeans for a decade, but it is new to North Americans. As a pay per head customer of IDSca, our agents are the only land based agents to be able to offer in-play wagering to their clients.
The application offers more than 50 props and lines during the game, whether during a commercial break or not, unlike some other pay per head services. Up to 600 games are offered with live betting every month, so every client will find a game they are interested in.
Live betting increases wagering volume, which leads to increased profits for the pay per head agent. Also, the ability to offer in-play wagering will lead to an increase in clients.
In addition to the live betting platform, IDSca has a new mobile racing application. Pay per head agents can now offer the ease of use of the mobile interface to their clients, anywhere they are, whether it is at the track or on the go.
The new Race Book Mobile Interface is now offered along with the new and redesigned version of the desktop Race Book.
If that wasn't enough, pay per head agents will be happy to learn that we will be launching 3 brand new interfaces in the coming year. In an ongoing effort to keep ahead of the competition, IDSca remains the first and the best pay per head option.
IDSca strives to be the absolute best by offering the most flexible package set up out there. Our clients can customized every aspect of their accounts, from parlay payouts and teams, to teasers juice and ties, to line types that fit anyone's needs.
Our customer service is second to none, with phone or online service available to all of our customers. For early birds, we open at 8am EST and close at the start of the last second half.
So call IDSca at 1-866-CALL IDS (1-866-225-5437) today to learn more about setting up your pay per head sports, live betting and casino package.