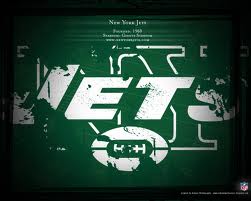 The Bears, after seriously messing up their game on Sunday in three quarters against the 49ers, were ready to be 0-2, and well on their way to turning into one of the NFL's biggest upsets so far. But many Live betting fans were positively surprised when they saw Jay Cutler lead three TD drives in nine minutes' time, leading his team to an amazing surprise win.
However, as incredible as that win proved to be, Chicago still have some major issues to take care of before they go to New York to take on the Jets – especially when it comes to the team's offensive line. Chicago only recorded a total of 216 offensive yards, 170 in the air and 46 while on the ground.
With the Bears' offense without the services of guard Matt Slauson and center Roberto Garza, as they both suffered injuries to the ankle, the team was not able to work on their running game. And many fans were disappointed when they saw that on 12 carries, Matt Forte was only able to record 21 yards. However, a line that appears to be in very good condition doesn't seem to matter much, as the Bears' running game would never be a strong point for them when facing the Jets, who for the past few years had one of the NFL's top running defenses.
Chicago's main strength is considered to be in the team's passing game, which underperformed against San Francisco with receivers Alshon Jeffery and Brandon Marshall both playing while injured. Despite being hurt, Marshall was still able to find the necessary power to catch three TD's, a feat that impressed many fans and experts alike. Recovering for one more day could prove to be vital for Chicago to fully take advantage of New York's secondary, which is pretty damaged.
Regarding secondaries, the Bears could be completely torn to pieces, as DB's Charles Tillman, Chris Conte, and Sherrick McManis were all injured against the 49ers, and whether the players will be available or not against the Jets is not known yet. Kyle Fuller did a very good job with two interceptions that proved to be crucial against San Francisco in the fourth quarter, but if these guys are unable to properly heal in time, Chicago will have to call out on some other not-so-renowned players.
Live betting fans saw that points were the one constant in Chicago's games on the road. So far, the over went 7-2 in nine away games.
At Green Bay, the Jets did everything they could. In the first half, the team was able to lead 21-3 at the most. That great running defense limited the Packers and Eddie Lacy's running game to only 88 yards, while New York's attack on the ground was able to run for a very nice 146 yards along with two TD's.
However, the Packers, with their very own Aaron Rodgers, eventually opened up New York's weakest area of their game, which was their secondary, and this could be clearly seen, as 346 passing yards were allowed by the Jets, with 209 of those going just to receiver Jordy Nelson, and three TD's were scored as Green Bay came out on top at 31-24.
Antonio Allen and Darrin Walls – starting cornerbacks for the Jets – were not in their depth when the team took on the Packers, as Dee Milliner was still troubled with the after-effects of an ankle sprain, which concerned many fans. If their condition doesn't improve, all they can do is hope that the Bears' Jeffery and Marshall don't heal, which is something that set back Chicago when they took on San Francisco.
Thanks to the defense that the Oakland Raiders had, New York's running game is currently at the top of the league when it comes to rushing, with 358 yards made in two games played, and this trend should go on when they take on Chicago's defense, who had problems of their own when it came to running. Perhaps New York should put more of their passing game's productivity to good use against Chicago. ,
In Green Bay, 176 yards were thrown by QB Geno Smith, and he was only able to complete half of his pass attempts, which were 32, and not close at all to his 82% completion in Week 1 when the team faced Oakland. And with Eric Decker – No. 1 receiver – having suffered a hamstring injury against Green Bay late in the game, the ability that Smith has to take on Chicago's secondary is becoming increasingly questionable.