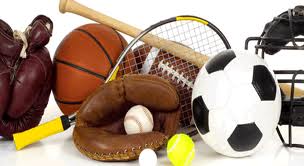 The United States has all eyes on the current battle for sports wagering which pits New Jersey against the 4 professional sports leagues and the NCAA, especially now that the feds have joined in. Sure, every person that can read an internet newspaper knows about it, but how many know about some of sports betting's hall of famers?
Our first choice to head up the live betting service hall of fame is without a doubt Charles K. McNeil. Although sports betting had been popular for quite a while, Chicago native McNeil revolutionized the industry by introducing the point spread.  Prior to this, punters had to lay odds such as -400 or a risk of $400 to win $100.
McNeil had been wagering at gambling joints around Chicago, and due his success, found himself being capped. He opened his own shop, and since he was the only one that offered the point spread, he soon took all of the business away from the places that had put a limit on him.
Chicago isn't the only birthplace of a sports betting hall of famer. Frank "Lefty" Rosenthal was also born in the windy city was known as the man who brought race & sports book betting to the Las Vegas strip.
There had been sports and horse race wagering at turf clubs located off the strip, but when the tax was lowered to 2% from 10, Rosenthal, who was a key executive of the Argent Corp. which ran the Stardust from the mid- to late 1970s, created the first state-of-the-art race and sports book in a casino, and changed the face of sports betting.
Bob Martin, who was widely regarded as the best oddsmaker, managed the old Churchill Downs Sports Book in the 1960s and early '70s and then ran the Union Plaza sports book in the 1970s and early '80s. He was the man that invented the half point line which eliminaated ties.
When Martin put up the lines at Churchill, a group would be waiting and then rush to the phones to spread the information across the country. In Las Vegas, Martin's Line was the industry standard.
These three pioneers of sports betting may not be known to many live betting service and pay per head fans nowadays, but we surely remember them and will always be thankful for their contributions.