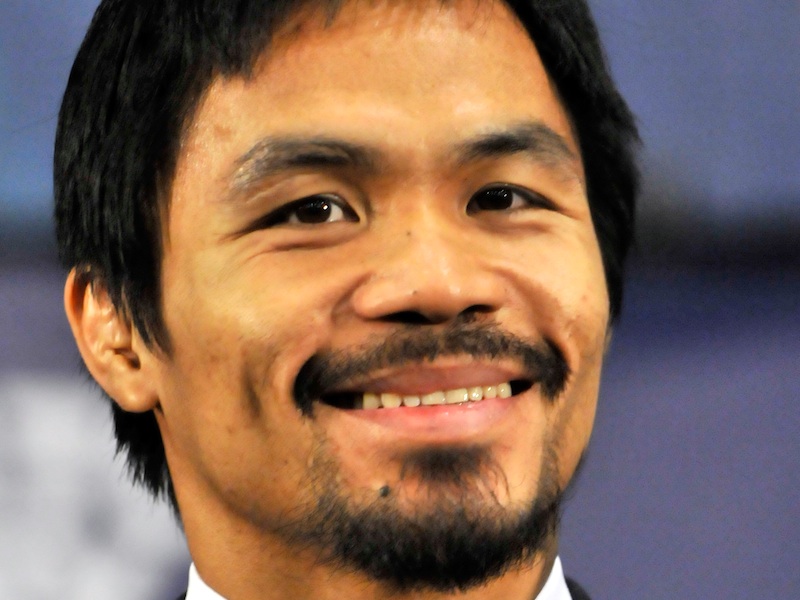 Live betting services are excited to learn that the upcoming April 20th fight of Manny "Pacman" Paquiao will likely be closer to the Philippine boxing star's home.
So far, Macau and Singapore seem to be the likely location, although Dubai has been trying to land a Pacquiao fight for years now. Once the location is decided, then an opponent will be chosen for Paquiao's comeback after suffering a critical loss to Juan Manuel Marquez, December 8th 2012.
Possible opponents for the upcoming fight could be 23 year old Mexican-American Jessie Vargas (21-0 with 9 KO's) or the 35 year old Ukrainian Vyacheslav Senchenko (33-1 with 22 KO's)
April will also see "Sugar" Shane Mosley unretired in a bout against welterweight titlist Paulie Malignaggi on April 27th. Live betting services learned that it will also be a family reunion as Shane's father Jack will be returning as his coach.
"I'm excited to have my father back with me as my coach," Mosley said. "To be able to go into a fight and (try to) win a world title again with my father in the corner, that is like a storybook. To go into a fight like this and have family in the corner and win another belt, it's going to be a great feeling."
Many pay per head clients will remember his welterweight championship victory against Oscar De La Hoya in 2000, which began his incredible time as the number one fighter in the world for many years.  His record (46-8-1, 39 KOs) is a testament to the 19 years he has professionally fought, and he is excited to try for the title once again.
"I'm fighting for the belt and the love of the sport. I love the sport. I want to be in there. I want to win the belt. I'm not fighting for the money. I'm fighting for history, legacy and the family coming back together. This is a fight to give me a world title that I want and after winning it, I will fight all comers."
IDSca is your source for the latest gambling news from around the world and the best pay per head provider available.