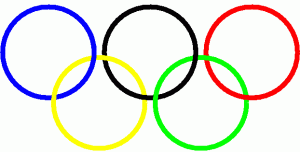 Live betting services are offering lines on all of your favorite Olympic sports, and the most popular with pay per head agents is the Men's basketball. The United States has been the favorite in the past few decades, and this year is no different.
Odds to win the Mens Basketball Gold Medal
USA     -800
Spain     +450
France     +550
Russia     +850
Argentina     +1000
Lithuania     +1500
Brazil     +2500
Australia     +3500
Great Britain     +5000
China     +7500
Nigeria     +15000
Tunisia     +25000
The team roster consists of Carmelo Anthony of the New York Knicks. This forward was a member of the 2008 U.S. Olympic Team that finished 8-0 and won the gold medal. He averaged a team fourth best 11.0 points per game, 4.3 rebounds per game and 1.0 steals per game. .
Kobe Bryant of the Los Angeles Lakers has also been a fixture on the US team. Bryant has been in the headlines recently after criticizing David Stern's notion that the US team should be comprised only of players under the age of 23.
Tyson Chandler of the Dallas Mavericks may be a newbie on the USA Men's Olympic team, but certainly isn't new to medals as he was a member of the 2010 USA World Championship Team that finished 9-0 and won gold. It was also the USA's first world championship since 1994.
Anthony Davis was selected as a first alternate when Los Angeles Clippers star, Blake Griffin, injured his knee. Davis, known for his unibrow, has become the one of the most sought after players in a short time.
Kevin Durant has been a constant scoring machine, and during the 2010 USA World Championship he averaged a team-high 22.8 ppg., added a team second-best 6.1 rpg., 1.8 apg., 1.4 spg., shot 55.6 percent (74-133 FGs) from the floor, 45.6 percent (26-57 3pt FGs) from 3-point and 91.2 percent (31-34 FTs) from the foul line. He also averaged a team high 28.2 minutes a game.
Durant's will also be joined by teammates of the Oklahoma City Thunder, James Harden and Russell Westbrook
Other players listed for live betting services are:
Andre Iguodala
LeBron James
Kevin Love
Chris Paul
Deron Williams