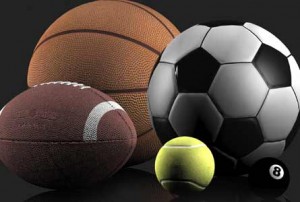 A new live betting service is rolling out soon at IDSca.com and soon our pay per head customers will be able to offer live betting to all of their clients.
Currently markets such as tennis, soccer and basketball are all offering the live betting service, and football season, which is just around the corner, will also be included.
This new live betting service option is a great boost to any pay per head agent's bottom line as it enables their customers to bet more, and more volume means more profits.
By allowing bettors access to more markets, the bookie basically doubles and triples the amount of wagers.
For the bettor, the ability to be able to lay off a losing bet, or increase the amount they could potentially win becomes a very attractive option. The live betting service gives the bettor the chance to change his betting strategy, or double down as it were.
With the amount of games and matches available at Satellite and online sources, the demand has grown for live betting services, especially at pay per head sportsbooks. North American customers are only just learning of the exciting 'in-play' options now available, and the demand has grown daily.
With new mobile betting platforms available for smart phones and tablet devices, live betting services are easy and quick to use for the bettor, and its easy for pay per head agents to follow their action with updated agent reporting.
Of course with so many options available, most bettors would do well to follow their team or sport of expertise, so as to not stretch their bank roll too much.
Pay per head agents would do well to follow their customers' action for the first little while to monitor betting patterns, amount risked, and so on, so they can help to keep their players within their limits.
So for agent and bettors alike, live betting services will prove themselves to be a great addition to any package, large or small. And, as with all sports and markets, the lines can be limited per player by the pay per head agent.