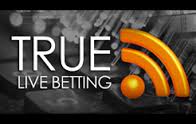 IDSca.com is having a promotion that every sportsbook and per head shop that is not offering Live Betting should pay close attention to. We will be giving a free trial of our Live Player. That means we will connect the Live Betting platform to your site, and it will seamlessly blend into your brand, through an API. You may also choose to test Live Player through one of your alternate sites limited to select clients, to see their feedback, before launching it to your full clientele.
We have already partnered with many well know brands over the past few years, for a fraction of the price that it would cost to develop themselves. You may have noticed our unique Live Player on several well-known sites that have joined us on our quest to provide Live Betting to all.
Live Player has been developed to use algorithms to create live betting lines based on what is happening during a game or match. Our skilled live managers monitor all lines, and ensure a consistent product.
The addition of live betting to your site will instantly increase your betting volume, which in turn will increase profits drastically. The cost of adding Live Player was just shown last month alone to increase profits by more than 20 times the investment for most customers, and in some cases, revenue much higher.
With so many betting opportunities throughout every game, your clients will seek to hedge their bets in times of a losing pre-game wager, or add to their winnings if their team is winning, but as veterans of this business, we know that things don't always work out as planned, and this is where you as the bookmaker take advantage of this volume.
If you have questions about how Live Betting works, or how Live Player can be beneficial to your business, we'll be happy to answer all of your questions and give you an in-house demonstration so you can see just how great a product and feature this can be.
For more information, or to set up a meeting with your top advisors, contact:
http://in-play.info/contactus.html
or email directly: [email protected]